Orville Rogers had to mandatorily retire from his job as a pilot when he was sixty years old. Choosing not to allow the company's policy ground him, he went ahead and flew his personal planes till he was 79.
Rogers, who is now 100 years, said he was the owner of 3 different airplanes and he enjoyed flying each of them.
The Dallas Centinerian who hasn't been in the cockpit for a while still spends substantial time on an airplane. He has been taking series of vacations with members of his extended family and also travels to different parts of the country for masters' track meets.
He recalled that he broke the world record a couple of years ago in the mile. He broke the former record for his age group with over two minutes with a 9.57 winning time.
His currentpace isn't like it used to be, but he has remained an icon well known and well respected for his endurance. He also took the time to share some of his secrets to success.
He said he began saving up for his retirement sometime in 1952 and that was a long while before 401 (k) was created. Workers at the time were not particularly encouraged to save up for their retirements.
Most of them either had to fallback on their pension and others had to make do with only their Social Security. Whatever their choice, the life expectancy wasn't even as high then. The University of California found that on an average, the  life expectancy of males born in the year when Rogers was born (1917) was only 48.4 years.
Rogers was 35 years old when he opened his retirement savings account. Due to his job, he had to be away from his immediate family quite often. Whenever he was in hotels, he spent his time reading Forbes and The Wall Street Journal so he could learn about the art of investing.
After some time, he gained enough confidence and opened a Merrill Lynch Account. He said that the account is currently worth close to $5 million. He said he wasn't a frugal spender and he even gave to his local church as well as some other religious causes.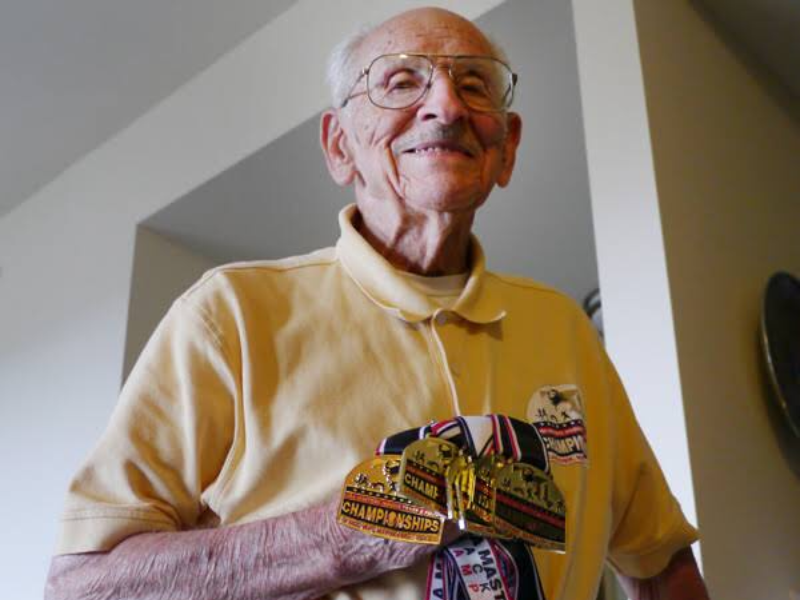 2.
Ensure that you have money when you retire
Rogers admitted that time was on his side.Rogers taught himself one of the major principles of personal finance. He taught himself the core principle that to record success on an investment, you need to make periodicinvestments over an extended period of time.
3.
Exercise is very important
Rogers said he adopted running as an exercise routine when he was 50 years. His inspiration came from the book Aerobics, written by Dr. Kenneth Cooper. The book introduced the now widely spread notion that aerobic exercise has a positive effect on health. He said he began running the following day after he read the book and has run approximately 43,000 miles since that time.
No age is too late to begin exercising. Studies have even revealed that nursing home residents and patients in the wheelchair can also benefit from physical activity specially tailored for them. Also among more mature adults, studies show that the ability to walk a quarter of mile has been connected to better health outcomes.
Until Rogers recently sustained an injury, he used to run 5 to 6 miles per week. Currently, he is in rehab and trying to get  back to his former training schedule.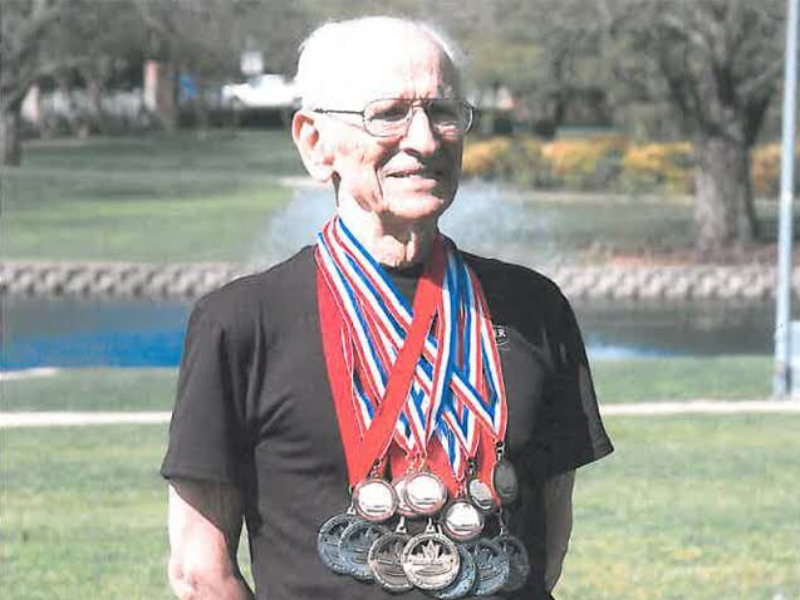 Like a lot of other centenarians, Rogers has lived longer than many of his loved ones and friends. He lost a son during the Vietnam War and he lost his wife in 2008. He moved into a retirement facility 2 years after the death of his wife.  He sad he is getting to make new friends because he would have no friend left if he doesn't do that.
He likes to travel with his 3 surviving children, fourteen grandchildren and eleven great-grandchildren. He also makes plans on the long-term. For instance, he mentioned that his extended family already made a deposit for their vacation next summer. Rogers' faith also serves as a great source of sustenance for him. He said his religion, i.e. Christianity, has been a major force in his life.
When he was 98, he wrote a book. During his early retirement, he also flew different church missions to Africa. Rogers is filled with inspiration and he says he approaches life with so much enthusiasm.