Jeremy Clarkson's Top Pick
Jeremy Clarkson is a fast car enthusiast, and that is a long-known fact. Clarkson can decide to drive any car he wants at any time.
All he really needs to do is put a call through to those who can make that happen within the shortest period. Clarkson is well known in the fast car industry as the past host of Top Gear. Currently, he hosts Amazon's show known as The Grand Tour.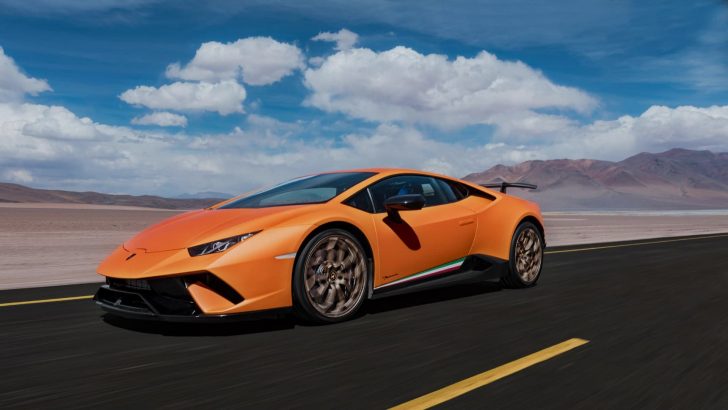 His opinion means quite a lot in the car industry, and as 2018 came to an end, he gave his opinion as to the best cars that debuted that year. It wasn't a surprise that Lamborghini Huracan Performante was his main pick.
According to him, the Performante appealed to him more than any other car. He explained that one gets this exciting feeling that comes with driving the car. He further stated that it wasn't about its speed, neither was it about the looks.
Performante's Performance
The Performante has 0-62 mph time that's just about 2.9 seconds. It also has a 202 mph top speed. Previously, it succeeded in setting a Nurburgring lap record at 6:52:01.
Porsche 911 GT2 RS however, beat the record, with a record of 6:47:3 and the Lamborghini Aventador SVJ later surpassed that with 6:44:97.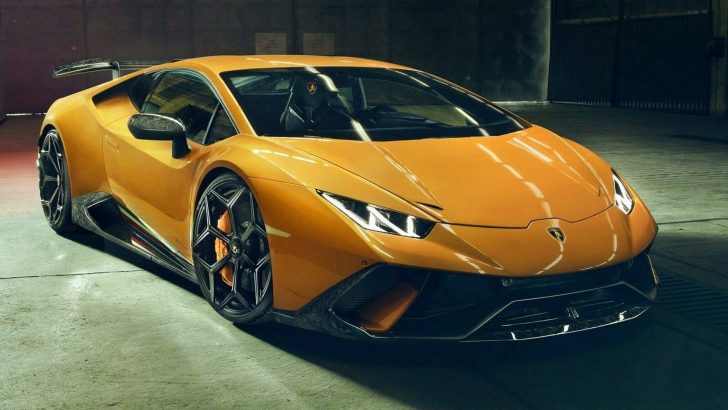 The Perfomante remains an awesome fast car regardless of what color it comes in. At a standstill, the car still looks absolutely stunning. It also has aero vectoring and active aerodynamics systems.
The car has undergone a complete update, and that has improved its engine, increased the performance of its suspension and steering. It now comes in ultralightweight materials.
It also has an active aerodynamic system that improves both the performance level as well as its driving experience.
About The Performante
Its front and rear spoilers are made from Forged Composites, and that allows active exploitation of its aerodynamics.
In turn, it helps the car to achieve maximum performance through an increase or decrease in downforce, as required.
Its wheel rims are lighter, and the tires are Pirelli P Zero Corsa. Its interior fittings no doubt are of materials of really high quality.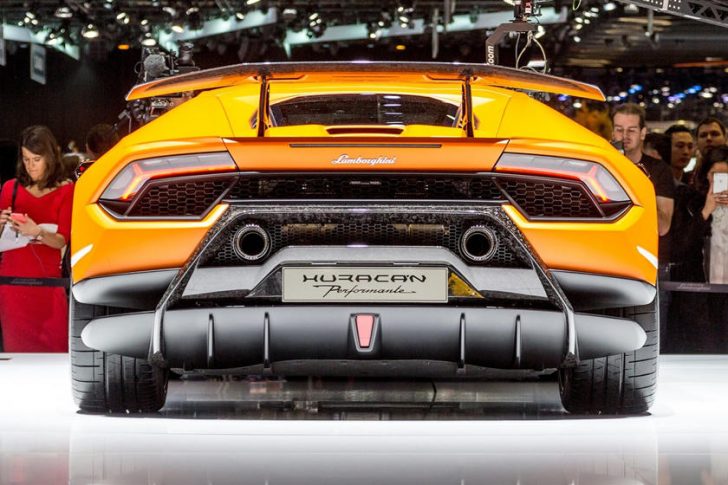 Its seats are carbon-fiber-made, and its interior parts are also of Forged Composites. It has Alcantra-made upholstery. All the materials are extremely light, and that contributes to its overall performance.
There are several aspects that collectively make the car an expression of the improved concept of a super sports car. Its V10 engine was built using Forged Composites, and that makes it lighter.
It has a double clutch transmission and that combined with its aerodynamic system which helps in controlling and directing air to favor its movement. Its double clutch transmission has also been perfected in a way that helps it to support the highest performance.