Ah! Can you smell that? It's the fragrance of glamor as one of the most anticipated annual happenings comes just around the corner — The Oscars! Since its '50s dawning, The Academy Awards has been celebrating the triumphs of Hollywood artistry. Now, it is televised in over 200 nations with not only celebrities saving the date for the gala, but also us common people. Honestly, we mostly look forward to the fashion showdown that arises and we know you do, too! So, to get you prepped for the 91st Academy Awards, here are the most beautiful and memorable gowns ever worn on The Oscars' Red Carpet!
Angelina Jolie & Brad Pitt, 2012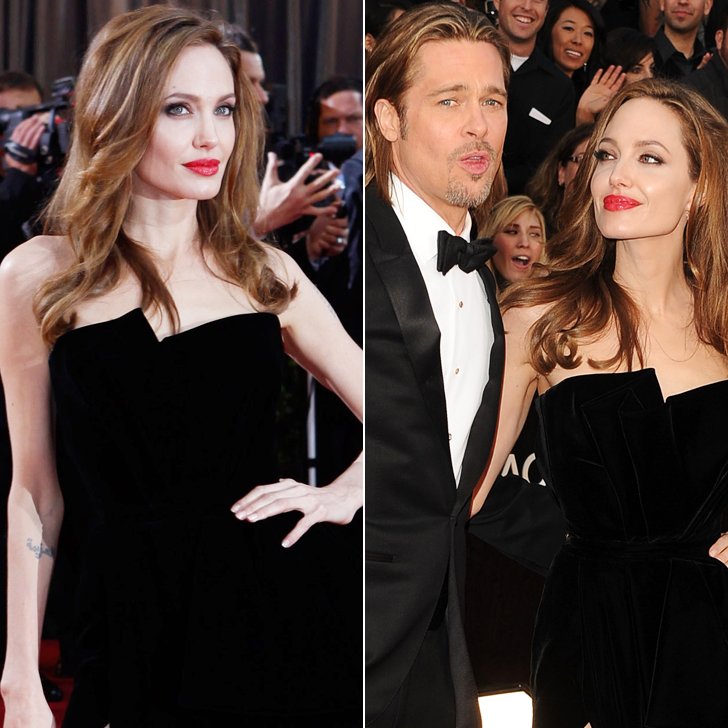 In the 84th Annual Academy Awards of 2012, the high-profile celebrity, Angelina Jolie, sparked attention with the most random reactions expressed through the Internet world. The humanitarian mother of six had indeed rocked her Atelier Versace black velvet gown, however, her leg-exposing antics drove everyone to a frenzy. Hence, it didn't take long before a pseudo-Twitter account named Angie's Right Leg was launched — with at least 15K followers! Nowadays, the budding filmmaker is busy handling divorce papers to finally settle her legal separation with 12-year partner Brad Pitt, whom she met on the set of Mr. & Mrs. Smith.
Andra Day & Common, 2018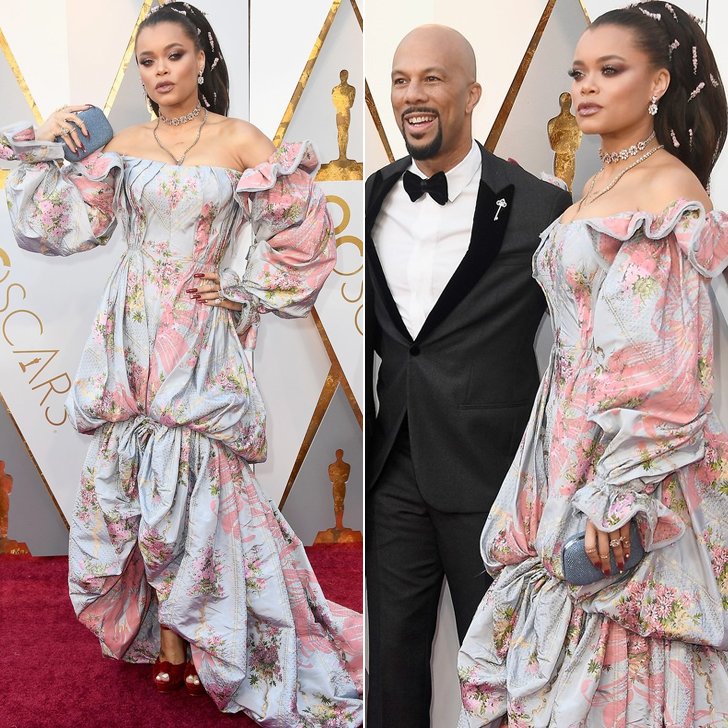 Let's talk about Andra Day for a minute and marvel at how she served us with her moment at the 90th Annual Academy Awards. For goodness sake, the Oscar-nominated songstress basically schooled us on the art form of being extra, by lounging on the red carpet to showcase her look! It was a pink and blue, flower-printed Zac Posen creation that seemed to evoke a Rapunzel-esque vibe. The Stand Up For Something singer performed alongside her date, Common, at the Oscars that same night in 2018. Here's to hoping we'll get more of Andra's sass in 2019′s Academy Awards!