The music industry is totally full with icons and unfortunately some of them are no longer a part of this world. There are still some who are making their names, but there are already those names that the world will never forget because their music is timeless.
As long as there are those who plays their songs, then they will never be forgotten. Just like one particular icon who was known to be one of the most successful and one of the most well-known singers of all time, Freddie Mercury. The Queen front man was just so iconic that it was fitting to have a biopic done to honor him, and just as expected it is now breaking records in the box office.
Box Office Success
After a whopping $637.2 million and counting, this film became the highest-grossing biopic in the history. 20th Century Fox managed to snag $175 million in North America and $433 million on the International box office on its opening week.
Mercury and Queen has been known to be very iconic in the industry so it is not that surprising when the movie about the, has broken records already just like their songs. It was also revealed that they have outshine Mamma Mia! as well as Straight Outta Compton from the box office list.
Rami Malek was the one who portrayed Mercury after he became known for his performance in Mr. Robot, which led to him having an Emmy and a Golden Globe Award.
Turns out that his performance may be acknowledged once more in the Golden Globes this coming 2019 after they have been nominated for multiple awards such as Best Motion Picture and Best Performance by an Actor. The film was announced to have been nominated for the Screen Actors Guild Awards as well and everyone is now eyeing the Academy Awards to give the film a nomination as well.
Despite how well the film is doing in the box office at the moment, it seemed to have been overrated for the critics. One of them said that it is indeed what the people wanted but instead of giving the public the greatest hits collection, they just gave them a medley.
This led to only having a 62 percent approval rating on Rotten Tomatoes. Some other critics believed that the film is hollow and is just a shadow from the famous hits of the band and Mercury. It didn't show an even more in-depth point of view which is something that was expected since it is a biopic. It showed the people what they want to see but, they didn't show them what they didn't realize they wish to see.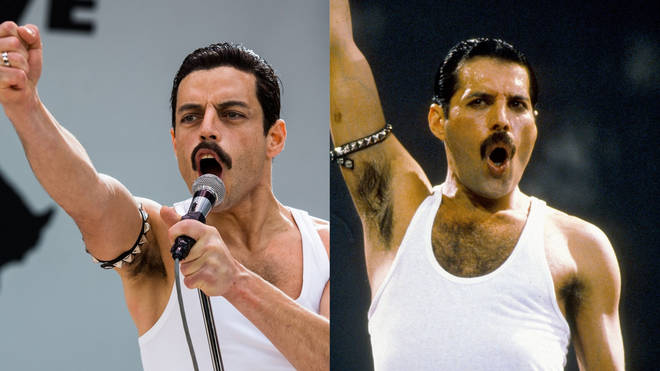 How The Film Almost Never Happened
It was in 2010 when the surviving members of Queen announced the project with British actor Sacha Baron Cohen as Freddie Mercury. However, he left due to misunderstandings and creative differences with the producers.
The actor allegedly wanted to have an R-rated tell-all that was focused on Mercury, but the band wished for it to be PG-rated while focusing not just on Mercury but also their band as well. It was then announced that Cohen left the project in good terms with no bad blood or whatsoever.
It wasn't until 2016 when Mr. Robot actor Rami Malek. It was also during this time that director Bryan Singer was hired to take control of the direction of the film. It all seemed to have gone well until Singer was fired after he failed to return after Thanksgiving break in December 2017.
This is not the only reason though, sources said that the director was almost always late when they were filming and Malek allegedly reported this unprofessional act to the producers as well as his other unacceptable behavior on the set of the film. It was reported that it wasn't just Malek who has grown tired of Singer's unprofessionalism, but also the other cast and crew.
Dexter Fletcher had to take over and finish the film himself, however, because of the Director's Guild of America guidelines, the film must retain Singer's name as its director but will have Fletcher as one of the executive producers as a credit for completing the film that Singer failed to do. The film was finally completed in January and was released a few weeks ago.