Grubhub is a convenient and well known online food service that you can use to order food and get it delivered to your doorsteps. In releasing its Year in Food Report, several interesting facts came to light, particularly the most ordered food in the country—Cauliflower Pizza!
The Rise Of Vegan Food Options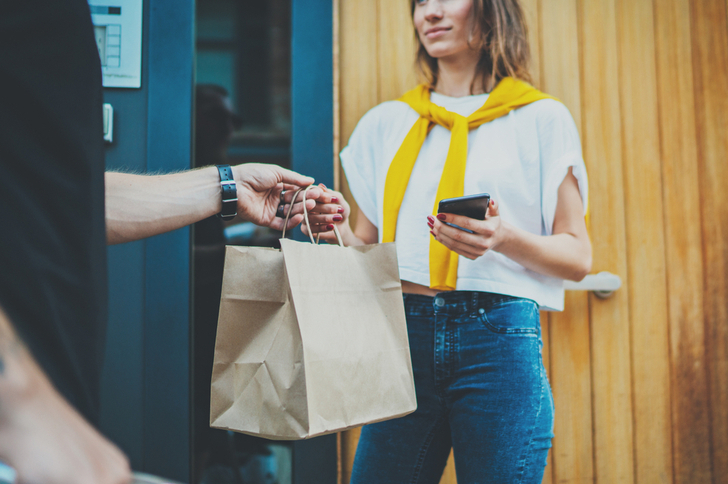 You'll be surprised to know that people mostly ordered vegan food since three of its kind made it to the top 10 list of 2018 as compared to the 7 out of 10 in 2019.
In 2018, Cauliflower Pizza was merely 7th on the ranking. But the following year, it became the most ordered food in the country through Grubhub. Meanwhile, Spicy Brussels came at the 2nd place, and portobello mushroom empanadas followed at 3rd.
The most ordered food differed across every state, so different foods came at #1 depending on the people and their lifestyles. For example, pork ribs were the most ordered food in Alabama, while Chicken-style hot dog topped the list in Iowa. In Michigan, wet burritos topped the list, while in New Jersey, they loved meatball Parmesan sandwiches.
Find Out What Food Dominated The Plates Of Every State!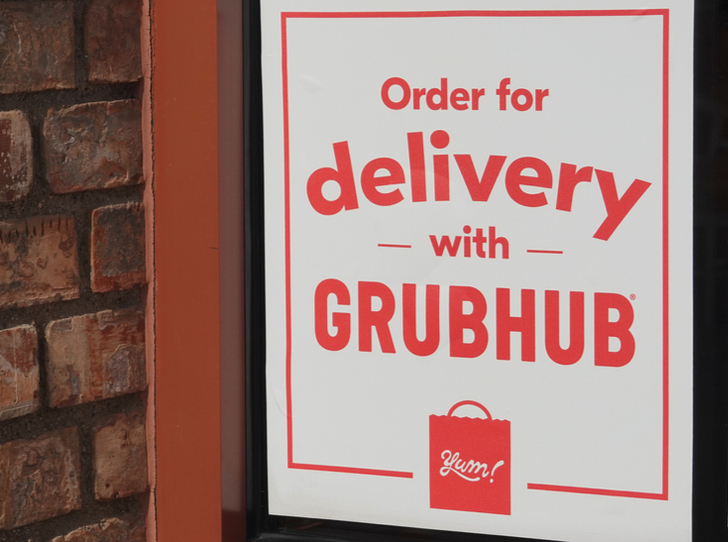 Here's a list of states along with their most ordered food from Grubhub in 2019:
Alabama: pork ribs
Alaska: chicken fried rice
Arizona: orange chicken
Arkansas: pulled pork sandwich
California: vegetable chow fun
Colorado: lamb shank
Connecticut: eggplant sandwich
Delaware: buffalo chicken dip
Florida: chicken macaroni and cheese
Georgia: gumbo
Hawaii: lemon chicken
Idaho: chili
Illinois: chicken meatballs
Indiana: fried pickles
Iowa: Chicago-style hot dog
Kansas: country-fried steak
Kentucky: fried green tomatoes
Louisiana: fried Brussels sprouts
Maine: tom yum soup
Maryland: Old Bay fries
Massachusetts: clam chowder
Michigan: wet burrito
Minnesota: beef ramen
Mississippi: baby back ribs
Missouri: French dip sandwich
Montana: butter chicken
Nebraska: cashew chicken
Nevada: spicy chicken sandwich
New Hampshire: chicken samosa
New Jersey: meatball Parmesan sandwich
New Mexico: barbecued brisket taco
New York: bacon, egg and cheese sandwich
North Carolina: shrimp and grits
North Dakota: gyro
Ohio: chicken chili
Oklahoma: twice-cooked pork
Oregon: fried tofu
Pennsylvania: lobster lo mein
Rhode Island: fried ravioli
South Carolina: fried mushrooms
South Dakota: cheesesteak
Tennessee: stuffed jalapeno
Texas: brisket taco
Utah: lamb samosa
Vermont: barbecue chicken pizza
Virginia: chicken corn chowder
Washington: salmon sashimi
West Virginia: chicken and waffles
Wisconsin: corned beef sandwich
Wyoming: mozzarella sticks
Grubhub Is Killing It In The Game
The surveys of Grubhub are from January to November, and it is used to compare results from year to year. At the moment, the food delivery service has a pretty good market share of 30%. It is above Uber Eats, which is at 20%, but lower than DoorDash, which is at 35%. With its customer base of 21 million users, it is safe to say that Grubhub is in for some serious business!