When we hear the name "Nobu," the first thing that comes to mind is the prestigious restaurant chain that dish out delicious Japanese cuisine to the wealthy folks in Los Angeles.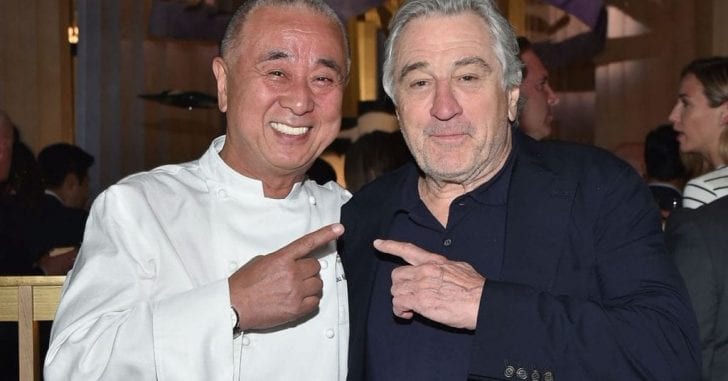 But did you know that the popular culinary brand is the brainchild of the famous actor Robert DeNiro who approached a renowned Japanese chef, Nobu Matsuhisa, 30 years ago to form a partnership that would turn out to be the most lucrative deal in his entire life? Since the founding, both business partners have established a staggering 40 restaurants worldwide.
Their trademark hot spot designs and features serve as a blueprint for other business establishments to emulate. However, this immense success is just the beginning for the two business gurus.
The brand now owns a luxury hotel line as well, and DeNiro reveals they're set to open 20 more franchises next year! Let's take an exclusive look at the luxurious amenities their guests can enjoy after they check into the Nobu hotels.
The Luxurious Hotel
Last March 2019, DeNiro just opened its latest luxurious hotel named Nobu Hotel Los Cabos in Baja Peninsula.
The vast property offers a staggering 200 guests rooms for their customers. Nobu also takes pride in featuring other luxurious amenities like an infinity pool where their guests can chill and swim while gazing at the scenic view of the Mexican peninsula.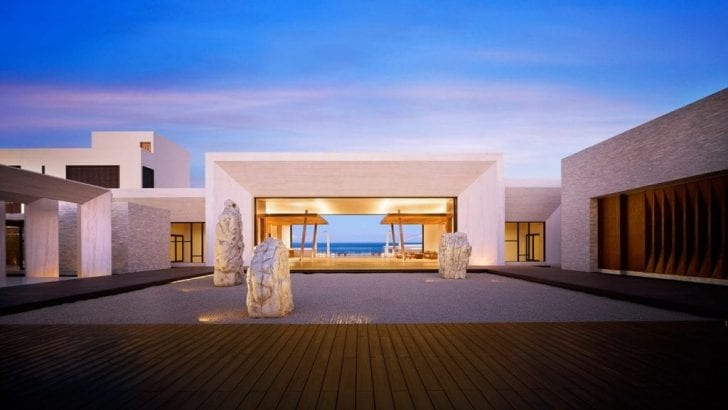 DeNiro and Nobu also underwent a lot of thinking for the hotel's architecture. According to them, they want their guests to experience a perfect blend of Mexican and Japanese culture.
That's why they installed a Japanese Zen-like courtyard to give a cozy and relaxing ambiance while also considering the country's locale. Since Mexico prides itself with stunning beaches and clear blue waters, their architects designed the hotel to center on the beautiful Pacific sunsets.
The Interior
The blend of Japanese and Mexican culture also extends in the hotel's interior. The guests can enjoy shoji-screen sliding and closet doors, tatami mats, teak soaking tubs. It also features a blend of colors and geometric artwork designs crafted by Mexican indigenous people.
Meanwhile, DeNiro's Palo Alto Nobu hotel, which they plan to build in Los Angeles next year, will feature a beachy vibe to match the stunning Pacific ocean that it'll overlook. The boutique property will feature 73 guest rooms and a double-story building of their signature restaurant.
Meanwhile, DeNiro's new property employs John Wigmore's lights, lots of greenery and sculptural landscape to give an urban vibe to the property. Despite its calming ambiance, DeNiro says their guests can also expect a blend of nature and modernity during their relaxing stay at the hotel.
High-end Amenities
Since their hotel is just a few miles away from the famous Silicon Valley, guests will also have access t high-end gadgets and the latest technology on the premises. DeNiro says they will install 82-inch flat television screens in the rooms as well as smart Alexa devices.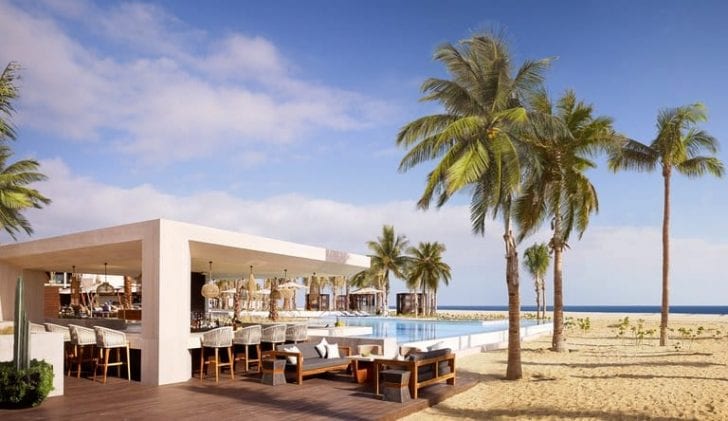 Meanwhile, their most luxurious rooms named Ryokans will also give guests access to wood soaking outdoor bathtubs overlooking the beautiful ocean. Who wouldn't want to have a relaxing bath while enjoying the sounds of waves crashing against the shore?
Palo Alto will also have a chic minibar for guests to grab a few drinks together — after all, this is what a holiday should be about!