Kevin Hart owes a fair share of his success in Hollywood to his comedic nature and a keen sense of humor. Not only has he established himself as a formidable actor through a slew of blockbuster comedy films, but he has also ventured into filmmaking by producing several movies and television series.
Hart's dedication and hard work enabled him to cement his name among the richest superstars in Hollywood, with an astounding $150-million net worth. His massive fortune has enabled Hart to build an extensive collection of cars and, surprisingly, even watches!
Yes, the renowned actor is fond of collecting watches and his latest possession is a luxurious Audemars Piguet timepiece that costs an astounding $60,000!
The Latest Watch Collection
On May 30, 2019, Kevin Hart made a grand appearance at SiriusXM in New York. He rocked the event in a light-blue shirt with matching aubergine double-breasted jacket and a pair of gorgeous suede sneakers. What made his outfit extra special though was the elegant timepiece he wore on his left wrist.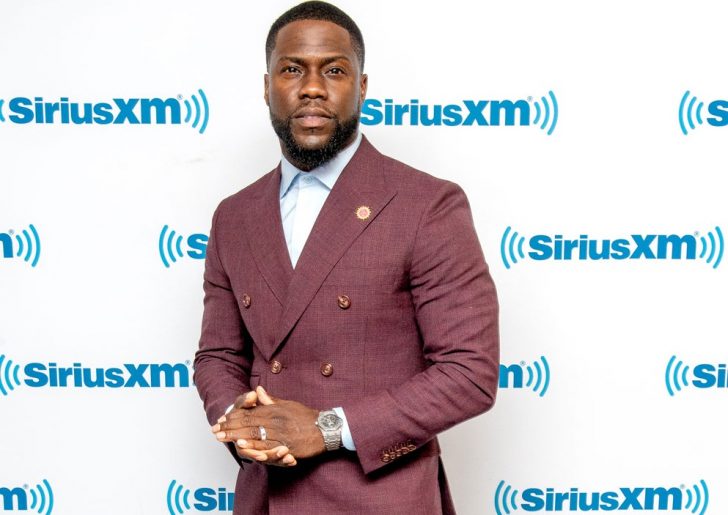 According to sources, Hart bought the new watch from  Audemars Piguet. It features a 39mm stainless steel case that is perfect for Hart's shorter frame. Hart says the main reason he bought the luxury piece despite its price is because of its size.
The Reason
When he wore the watch, it didn't project the "unsightly bulkiness" he feels when he wears big watches that outshines not only his shorter frame but also his outfit. Fortunately, the accessory complemented his outfit perfectly! However, it wasn't easy or cheap to obtain such a beautiful masterpiece.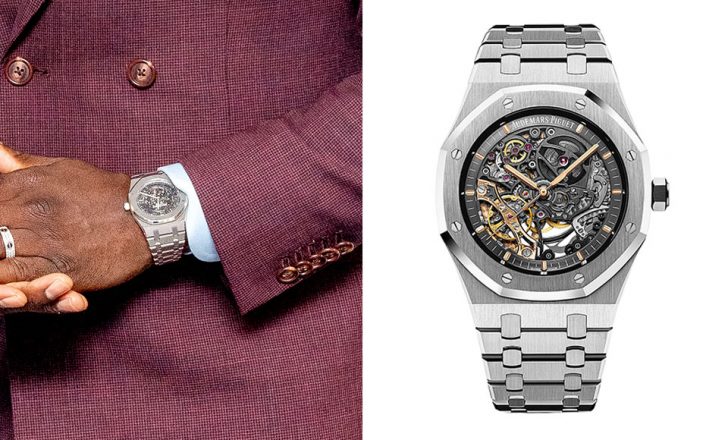 Hart reveals the renowned Swiss watchmaker released this model back in 2014 as part of their limited edition watches. Since they no longer sell them in their stores, Hart had to go on a resale market to buy one. The prices range from $60,000-$70,000 per piece.
Hart's Gorgeous Watch Collection
For those who are curious, Hart has often shared his love for stunning timepieces with the world, leaving the fans in awe.
In 2015, Hart revealed his fascination for watches with a Rolex Submariner, which became first of the many timeless pieces to join his expensive collection. But Hart's love for Rolex doesn't end at the Submariner. A few years later, he purchased the brand's Stainless Steel Daytona which can cost up to $25,000.
When asked what compelled the actor to collect timepieces, Hart said it wasn't because he wanted to look cool. In fact, he admires the time, effort, and craft these skillful watchmakers dedicate to create a masterpiece that can elevate any outfit.
Hailing as Patek Phillippe's famous watch models, the Nautilus 5980r is a multipurpose sports watch that can be worn whether you're working out or attending social gathers and events.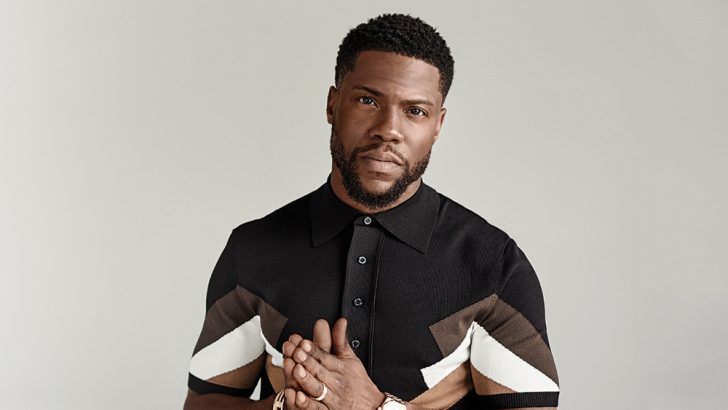 The timepiece features 18ct rose gold in an octagonal shape blended with a traditional strap made from alligator leather.
According to Hart, he only buys new watches whenever he's done filming for a project or doing his concert tours. The timepiece jewelry serves as his reward for his hard work.