Regarding preferred modes of transportation, world leaders have their own unique choices. While Joe Biden has Air Force One at his disposal, Rishi Sunak opts for a fleet of RAF jets and helicopters.
For Kim Jong-un, the North Korean leader, howeverm it's all about luxury and security. He chooses an armoured train as his chariot when he embarks on one of his rare journeys outside North Korea. Let's peek inside this extraordinary locomotive and explore what makes it his transport of choice.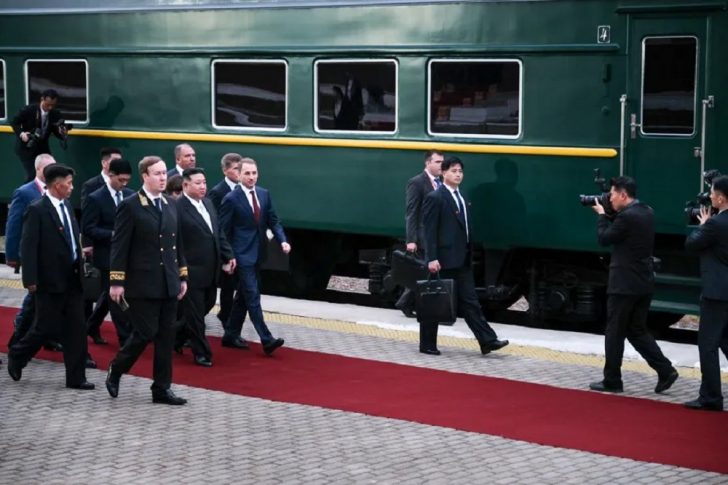 The Slow-Moving Luxury Train
Kim Jong-un's recent journey aboard this dark green train took him across the Russian border in preparation for talks with Vladimir Putin concerning munition supplies for the Ukraine conflict. It's a significant trip for Kim, marking his first venture outside North Korea since the Covid-19 pandemic forced the country to close its borders.
The journey from Pyongyang, the North Korean capital, to his destination is estimated to last around 20 hours. During this time, Kim indulges in the comforts of lavishly decorated carriages while the train moves leisurely through North Korea.
A Luxury Fit for a Leader
Unlike his father, Kim Jong-il, who was known for his fear of flying and exclusively traveled by rail, Kim Jong-un has flown to international summits. However, this armoured train seems to be his preferred choice.
With its exquisite bedrooms, a sophisticated meeting room adorned with wall-mounted lighting, and reddish-pink leather armchairs, it's not hard to see why.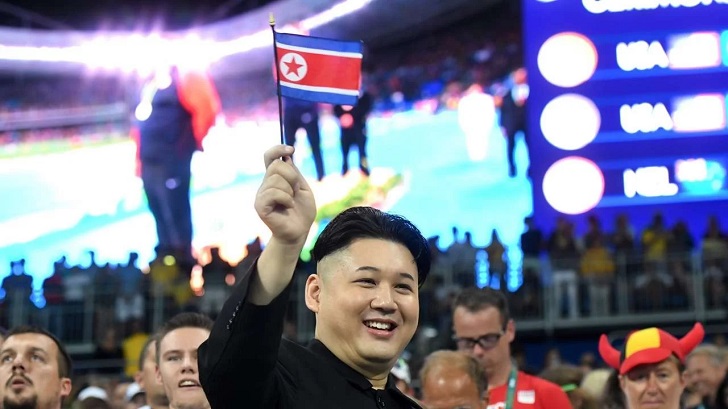 This train took Kim on a 4,500 km journey through China for his second summit with Donald Trump in Hanoi in 2019. That particular journey lasted an impressive two-and-a-half days. While the train's interior remains a well-guarded secret, few have glimpsed its opulence.
A Culinary Journey
Konstantin Pulikovsky, a Russian official, gave the world a peek into the train's dining experience in his book, "Orient Express." Kim Jong-il's train passengers could choose from diverse dishes, including Korean and Japanese cuisine.
The wine list boasted fine selections like Bordeaux and Burgundy. Entertainment was provided by young female singers amusingly referred to as "lady conductors."
Armoured Fortresses on Wheels
One of the primary reasons for Kim's preference for this train is the security it offers. Plates of armour are discreetly installed beneath the carriages, turning them into formidable fortresses. Kim Jong-un and his entourage can move safely within these armoured chambers.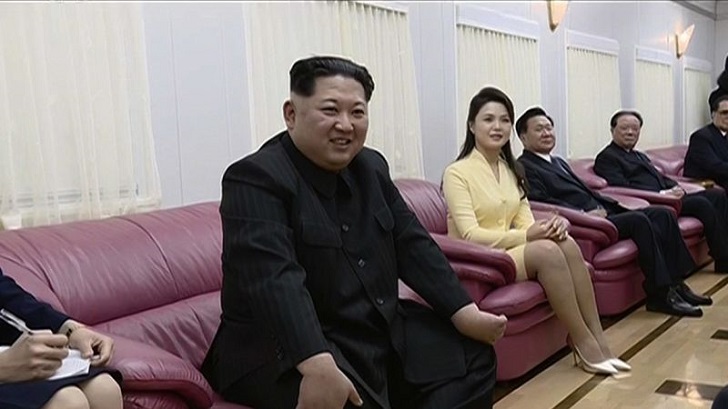 North Korea reportedly possesses 90 special carriages, and when a leader is traveling, they operate three trains in tandem. One train handles security checks at the front, the second carries the leader and their immediate entourage, and a third is reserved for bodyguards and other personnel.
Approximately 100 security agents are deployed at stations along the route to sweep for potential threats.
The Slower Pace of Diplomacy
The train's sheer size and the additional weight from its armoured reinforcements restrict its speed to a leisurely 60 kilometres per hour. This allows Kim ample time to contemplate what he wants in return for the North Korean artillery shells and antitank missiles that have piqued the Kremlin's interest.