We all agree that social media has the power to make or break a brand, no? Thanks to the online world, previously unknown brands have found feet to stand on, while some of the mighty ones have been humbled.
And as it seems, Conor McGregor's whiskey is just about to go down the humility route, thanks to a YouTube whiskey reviewer. Philip Dwyer runs the Whiskey Wednesday channel where he samples various liquor brands then gives his honest opinion about them.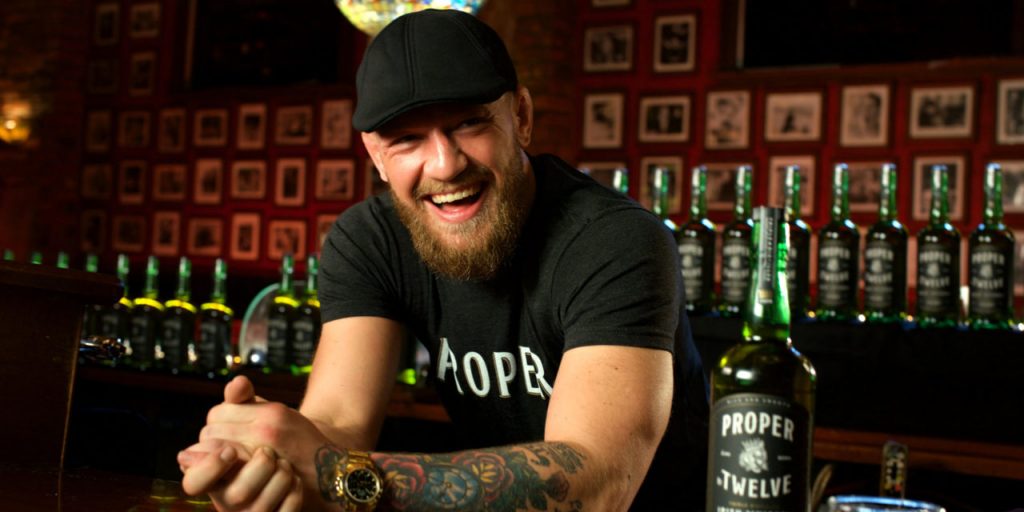 Think Again
It was finally Proper No. Twelve's (McGregor's brand) turn to be reviewed, and if you were expecting the YouTuber to shower the drink with praise, think again.
Taking his first sip of the Irish malt, Dwyer first cursed to express his disgust in its taste. He then proceeded to tell his subscribers that it tasted syrupy and medicinal at best, terming it generic and uninteresting.
Not one to hold back, the vlogger was hardly done. He urged his subscribers to steer clear of the whiskey, soon after labeling it a gimmick and a façade. And if you think that his description of the brand was bad, how about when he ended his video in style by throwing the entire bottle, less that sip he took, into the trash? Talk about dropping the mic!
And just so you know, McGregor's Irish brand isn't receiving these negative reviews over nothing. The fighter has been in the headlines for all the wrong reasons after TMZ released a video showing him punching a man at a pub in Dublin.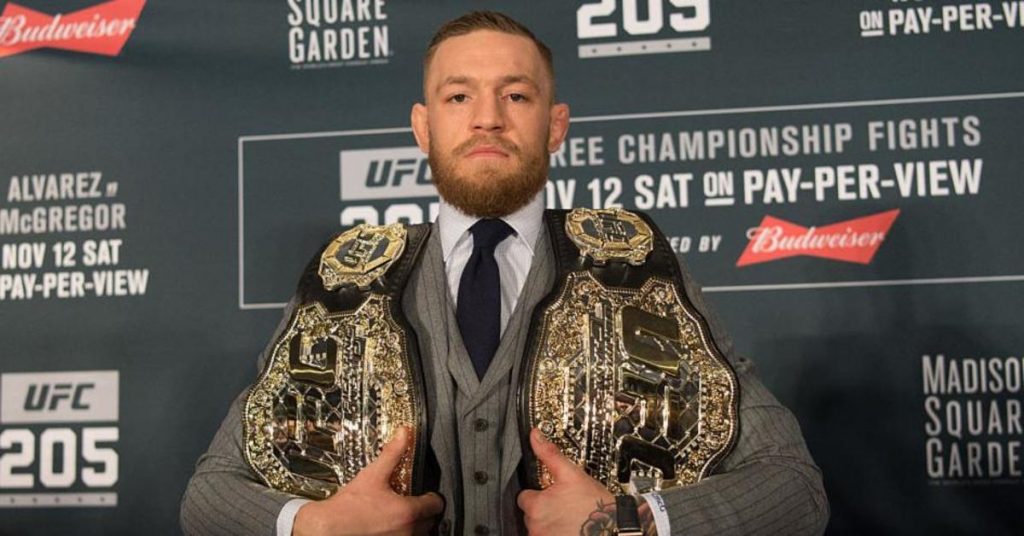 In retaliation, pub owners have been disposing of the man's whiskey, with one Mr. Sean Rice going as far as filming himself draining bottles upon bottles down a toilet bowl. He called on other sellers to follow his example, and we know how effective social media can be, don't we?
All the same, McGregor has since apologized for his untoward behavior via ESPN, while also taking the opportunity to announce that plans for a UFC comeback are in the works.
Just this March, the fighter had announced his retirement, catching most of his fans by surprise. As you may already know, the man is just 31 so he's still got what it takes to hold his own in the octagon ring.
The Dana White Wedge
His previous exploits coupled with his massive confidence in the build-up for a fight intimidate his opponents, but a man's got to do what a man's got to do, or what do you say? The UFC world must really be anticipating his return, despite his relentless quest for a percentage of the company's stake driving a wedge between him and Dana White, the UFC president.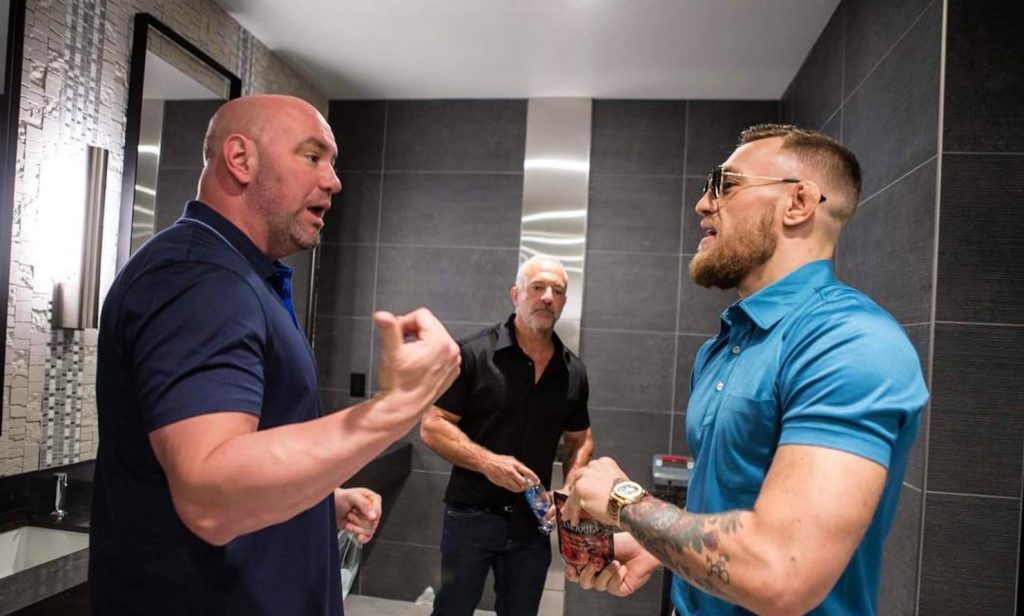 And knowing McGregor, relentless means exactly that and so much more. Going back to 2017, he has been after equity, saying that being the company's highest-earning fighter isn't enough. Whenever he won a major bout, he would make sure to raise the issue in the post-fight interview. He must really have been a thorn at Dana White's side, no doubt.
But having been the best fighter the UFC has had for the past few years, why would they deny him this seemingly simple request?