The most successful people in history are considered to be such a huge inspiration to anyone, which is why a lot of people try so hard to look for information on how exactly some of these billionaires have started their first few steps when it comes to success.
One of the most popular business magnates in the tech industry was Steve Jobs, who was the man behind the biggest tech company in the world, Apple Inc. But then again, every story has a beginning and obviously, Jobs wouldn't have made it far if he didn't start at the bottom.
During the 1970s, he had to work as a technician for the Atari Inc. in California, but obviously, he wanted more, which is why when he, together with his friend Steve Wozniak, thought of making their own personal computer, they eventually did it and look at where Apple Inc. is now.
When the auction house, RR Auction, announced that they will be selling Steve Job's job application before he founded Apple, everyone wanted to get their hands on it.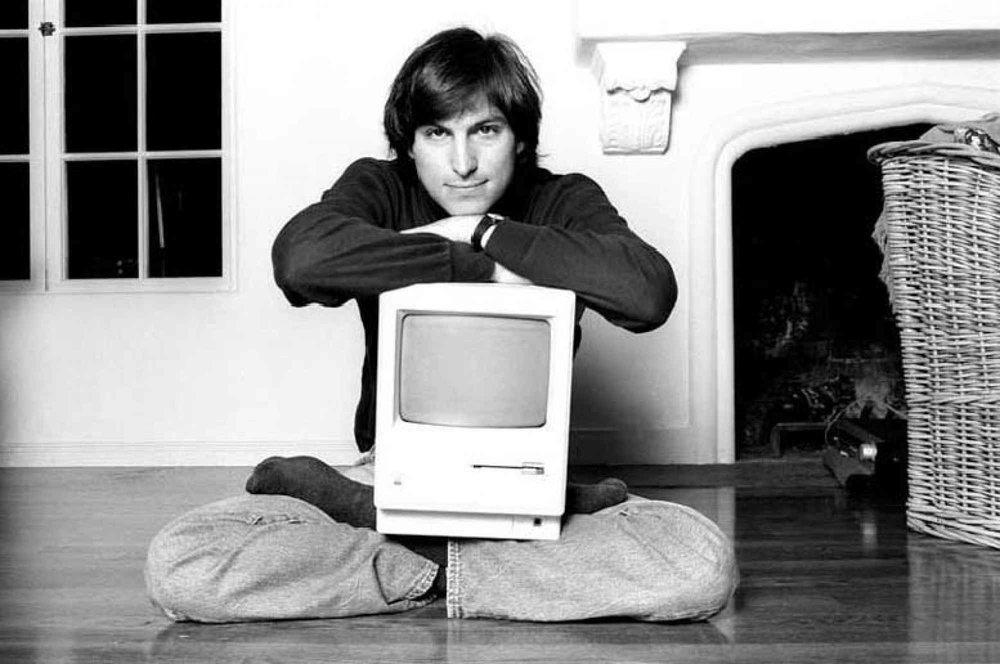 Young Steve Jobs with the first Macintosh Computer
Pre-Apple Job Application
Who would have thought that a single job application form could actually cost thousands of dollars, well obviously it seems possible especially if it is filled out by one of the most successful people in this world.
The Apple co-founder, unfortunately, died in 2011, but this does not mean that he was no longer influential, which is why experts believe that this job application form that will be up for auction will cost thousands of dollars. It is expected to get more than $50,000 at the RR Auction that will be held in Boston, Massachusetts.
The said auction house has given the public a chance to take a peek at the said application form. The one-page handwritten document dated in 1973, were all answered by Jobs such as indicating what his special abilities are, where he said "electronic tech or design digital engineer".
Steve Jobs also pointed out his skills where he checked on the computer and calculator brackets. The Apple co-founder also wrote his name as Steven Jobs together with his home address at that time, his college major, and indicating his alma mater which is Reed College.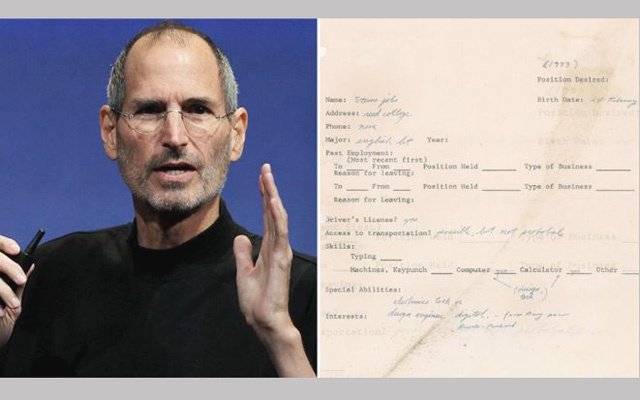 Steve Job's application form before he founded Apple Inc., may cost $50,000
When he answered the question, "Access to transportation?" Jobs simply wrote, "possible but not probable." This application form is simply full of grammatical errors, but, this didn't become a hindrance to Jobs' ability to land a job at Atari.
This is considered to be the last application form that he filled up since he co-founded Apple in 1976, which is three years after this application form had been filled. It was in 1980 when Apple became public and they have managed to get their very first $100 million. If you look at the dates of the company now, despite Jobs being gone, it is now worth more than a trillion under the supervision of Apple Inc.'s current CEO, Tim Cook.
The said auction will happen this 8th to 15th of March as a part of the Pop Culture auction by RR Auction house.

What Made Steve Jobs Successful
Apple Inc. is no doubt the biggest tech company in the world today, and it all wouldn't be possible without Steve Jobs. People often wonder how he managed to make it this far, and it was answered by one of his most trusted employees, Guy Kawasaki.
He is one of the very first employees of Apple, and Kawasaki considers his experience as something remarkable. He believes that his time working with Steve Jobs was too far from being easy. Kawasaki even gave a speech entitled "12 Lessons I Learned From Steve Jobs" after the Apple founder's death in 2011.
He pointed out how Jobs made it pretty clear that perfection must always be achieved and one of the ways it could be achieved is by knowing the difference between 'value' and 'price'. If you think about it, Apple products may cost a lot, but then people still choose to buy it, one of their reasons is because of its high quality, which means that it is valuable.
Steve Jobs presenting the first iPad
But one of the secrets why Jobs have been so successful in his lifetime, was apparently because he believed in something and worked hard to make it happen. Kawasaki learned that in order to make things happen, you have to have faith in yourself that you will make it happen. This is apparently what happened with Macintosh, if Jobs and his people didn't believe that they could make tech this great, then we wouldn't have our MacBooks right now.