Being a president of a country is one of the most difficult jobs in the world, however, most people forget that their spouses have such difficult jobs as well. The United States of America has always had First Ladies since they there hasn't been a woman president.
As a First Lady, you would need to be a great example to everyone just like your husband. Unfortunately, not all First Ladies has managed to have a good reputation and there are also some who managed to make people remember how great they are at what they do, just like Eleanor Roosevelt who married Franklin Roosevelt and during her term as the First Lady, she was considered to be one of the very first people to fight for civil right as well as equality with women.
When it comes to poised and dignity, Jacqueline Kennedy will be remembered. She was the First Lady who became known for restoring and refurbishing the White House. However, there is one specific First Lady that has managed to stand out and that is the former First Lady Michelle Obama, continue reading to find out more about what makes her special.
Why Is Michelle Obama So Memorable?
She has been considered as one of the great First Ladies America ever had and even if her husband, Barack Obama, is no longer the president, she is still making sure that she will continue to be a great influence to her fellow Americans.
The people have witnessed how memorable she is in such a great way. During her time as the First Lady, she had managed to make a change in a lot of different ways. Michelle launched an icon known as the MyPlate, which has been helping parents make healthy choices for their family and hundreds of organizations even partnered up with the USDA to be able to spread the importance of proper nutrition.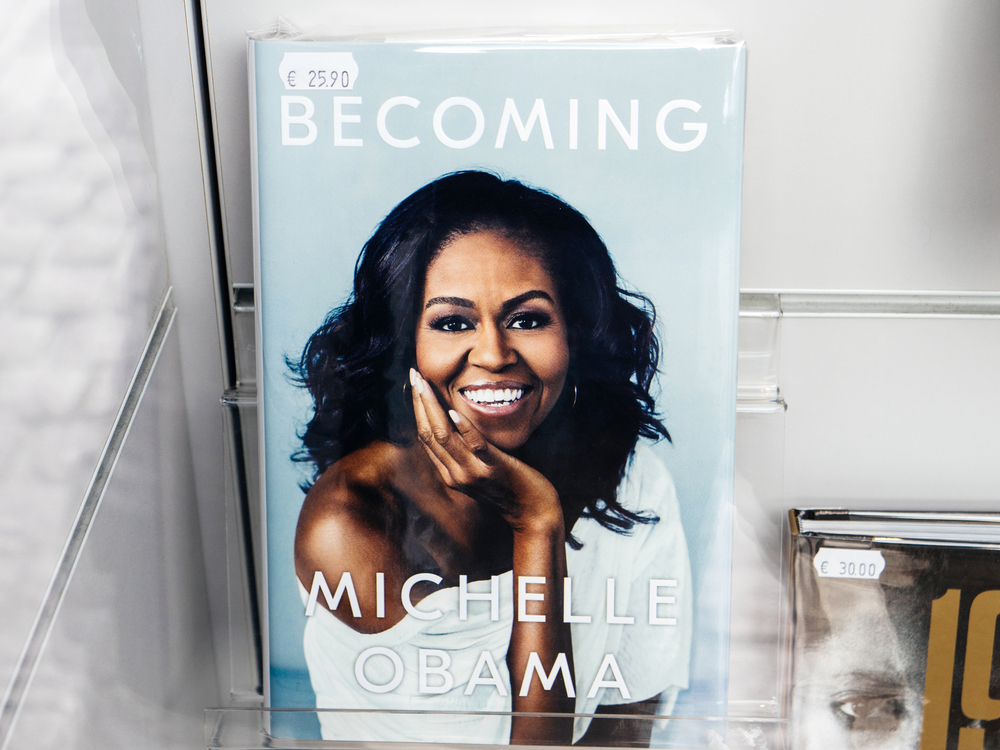 The First Lady was a fierce advocate of good health and proper nutrition
In 2011, she has worked with one of the biggest stores in the country, Wal-Mart, wherein they made a nutrition charter that would lower the cost of fruits, vegetables, and other nutritious foods. One of her final projects was the Let Girls Learn campaign which is a nationwide initiative to encourage young girls to stat in school by sharing inspirational stories as well as struggles and make young women understand that education is one of the most important things in life.
Launching Her New Memoir
Those are just some of the most memorable things that she has done in order to make a difference. This experience then inspired her to write a memory not just to be able to share her journey from just a normal wife and mother to becoming a First Lady of one of the most powerful countries in the world.
Her very first memoir is entitled 'Becoming' and it will be launched this coming November and it will be translated 24 different languages and will be published all over the world.
In an interview with Ellen DeGeneres, the former First Lady said that writing this memoir allowed her to reflect on everything that has happened in her life for the past couple of years. She also mentioned how her experience empowered her and gave her strength. She has also shared what she learned over the past eight years living in the White House. Michelle explained how they have managed to call it a home even if they know it a mot exactly their house and that they wouldn't live there forever. She said that they made it a home because they are a family and that is what makes a house a home.
TheEllenShow / Youtube
Her memoir is yet to be released but she has already managed to snag a huge amount of money for it. A news broke out last year that both her and her husband, former U.S. President Barack Obama, signed a two-memoir book deal with Crown that is worth $60 million.
However, the Associated Press reported that they wouldn't be keeping most of it since a significant portion of the earnings will go to the Obama Foundation. First Lady memoirs have always been best-sellers according to the Washington Post, in fact, Laura Bush's Spoken From the Heart and Hillary Clinton's Living History memoirs have both managed to earn millions so it wouldn't be a surprise if Michelle's memoir makes it into the New York Time's best-selling list once it comes out later this year.