Tom Cruise has done it again. The latest installment of Mission Impossible franchise had a solid opening day at the box office on Friday, bringing its makers a whopping $23 million in 24 hours.
This is Tom Cruise's biggest gross in a single day ever since the release of War of the Worlds in 2005 which brought in $23.1 million in gross revenue on opening day, without accounting for inflation.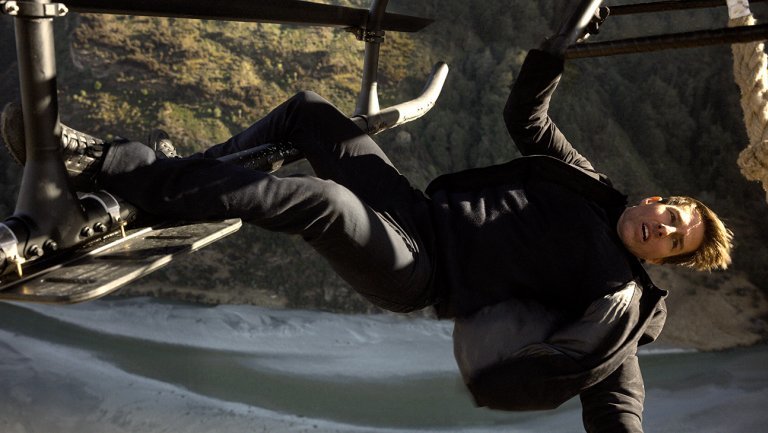 Breaking Records
The film also set a franchise record for having the highest grossing weekend box office debut at $64.9 million among all six installments, making it Cruise's second-best performing film after War of the Worlds.
Mission: Impossible Fallout opened in 4,306 theaters in North America as well as 36 international markets where it earned an additional $92 million over the weekend. The film has been a major victory for Paramount Pictures and a testament to Cruise's popularity around the world.
The preview of the action-packed film on Thursday also made $6 million, adding another big milestone to Cruise's acting career. Although the actor's command over the cinematic industry is questionable, most people will agree that when it comes to Ethan Hunt-type films, no one can bring in more screening profits than Tom Cruise.
Ethan Hunt franchise first gained popularity back in the 90's thanks to the Mission: Impossible TV series – only, Tom Cruise made a much cooler spy/action hero and the film had a better theme song.
As time passed Mission Impossible created its place in the league of classic star-driven franchises. Ethan Hunt became the product of intellectual property cash-ins, raking in a total of over $2 billion from the six installments released so far – who knows how many more are yet to come.
Succeeding in the Netflix Era
Even after the release of its sixth installment, the franchise continues to be a popular hit among audiences around the world who want to see Tom Cruise doing what he is most popularly known for: making impossible jumps from tall buildings, falling from the skies and miraculously surviving and basically trying to save the planet like every other action hero does.
What's even more surprising is that Mission Impossible's popularity has only gone up in the past five years, despite the challenges theatres face in attracting audiences in the current Netflix-and-chill era. The franchise has somewhat become a nostalgic time capsule for most people who get a sense of déjà vu after watching the all-too-familiar cast from their childhood.
Unlike 2011's Mission Impossible Ghost Protocol, which was packed with crazy stunt work, the new installment puts more emphasis on the melodrama while keeping the stunts relatively-believable.
Ghost Protocol was Tom Cruise's biggest grossing film, bringing in $694 million in global revenue. The 2015 installment, Rogue Nation came close to breaking the record, but only fell behind by 11 million on the box office, although the film was just as well-received by critics.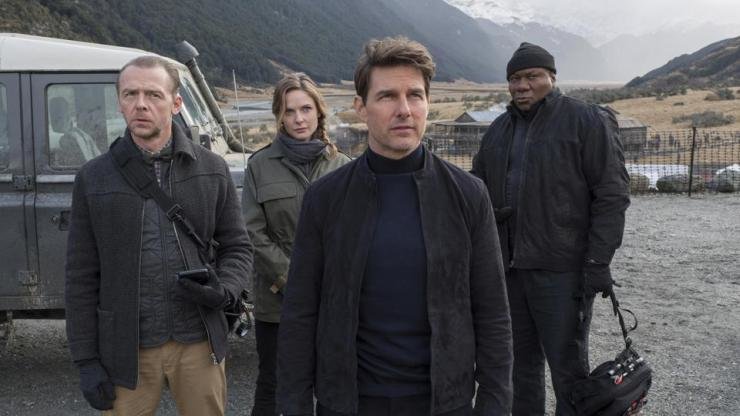 Mission: Difficult
Now, Mission: Impossible Fallout isn't just the 6th installment in the franchise, it also a continuation of the last three Ethan Hunt films. Its plot revolves around Hunt and his crew who are trying to run from CIA after one of their assignments goes horribly wrong. Now, the intelligence agency wants the secret agent dead.
The movie is directed by Christopher McQuarrie, who became the first director to make two Mission Impossible films (including Rogue Nation). Fallout will also bring back some of the fan favorites including Rebecca Ferguson and Henry Cavill.
Fans are expecting Fallout to turbo-charge the franchise, especially after seeing the film's jaw-dropping trailer – which was easily the best out of all of this year's releases and could take Mission Impossible to new heights of success.
So far, judging from its high single-day grossing in this day-and-age when most films struggle at the box office, Fallout has definitely managed to accomplish the 'mission: difficult'.
Fallout's preview on Thursday managed to earn 26 per cent of it made on opening day in comparison to Rogue Nation's 19.7 per cent. This either means that there was high anticipation for the movie among die-hard fans or Thursday previewing is simply more popular with general movie audiences.