It is without a doubt that Natalie Portman is one of the best actresses in her generation. She has managed to snag an Academy Award when she portrayed the role of Nina Sayers in the 2010 film "Black Swan."
She is also known for her debut films such as playing the character of Queen Amidala in the "Star Wars trilogy." In 2016, she portrayed Jacqueline Kennedy in a film "Jackie," where she was also nominated for an Oscar.
However, this year, Portman takes on a sci-fi horror film entitled Annihilation, where she portrays a professor in biology and a former soldier. The thrilling adventure starts when she came with other experts on their journey to a mysterious quarantined land. This film came out at the 23rd of February and will stream on Netflix this March but experts have a lot to say about it already, continue reading to find out more.
All-Female Ensemble
There are so many science fiction movies coming out but not a lot of them ensembles an 'almost' all-female cast. The last one similar to this is the sci-fi comedy remake Ghostbusters with Kristen Wiig.
"Annihilation" stars Natalie Portman, Jennifer Jason Leigh, Gina Rodriquez and Tessa Thompson and with an interview with Yahoo Entertainment, Portman bares it all. She explained how she felt really excited when she found out she was working with four other women on this film and she believes that it is something that should be normal in the industry.
Portman also thinks that there are a lot of women out there who are also sci-fi fans to watch these types of films and also men would want to see women in action-packed films as well.
She also revealed how it is so different working with mostly men since they are treated differently as if they're so fragile and can't handle most things so working with women mostly is something that would make each other stand out because they get to show their different personalities and talents and not just the fact that they are women.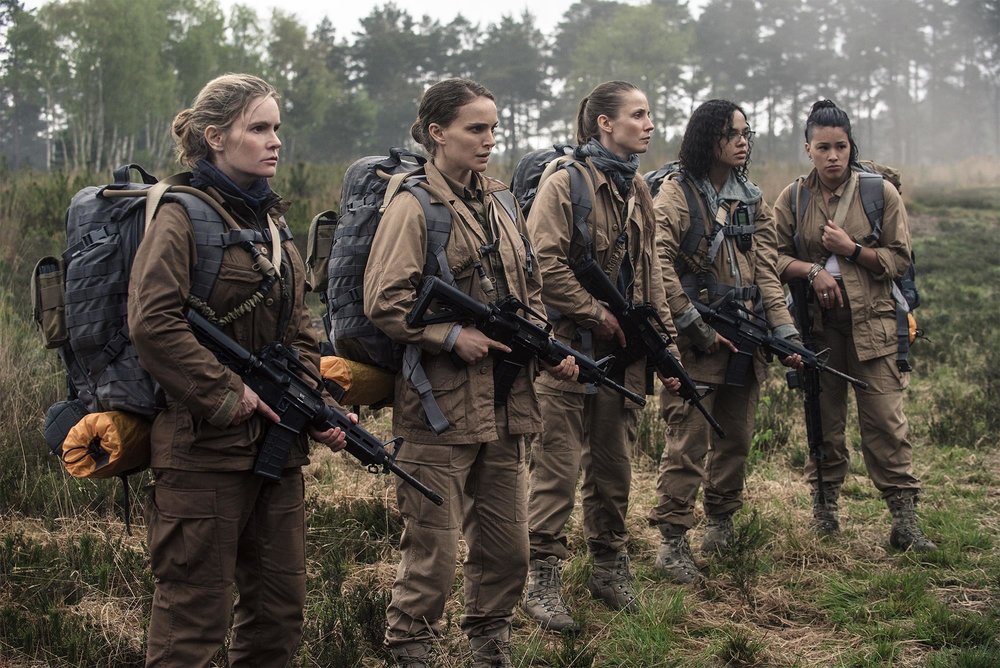 Annihilation stars Natalie Portman, Jennifer Jason Leigh, Gina Rodriquez and Tessa Thompson
A Major Flop Controversy
People often wonder what does it take for a movie to flop at the box office. Film analysts say that it usually depends on the actors, the production, the advertising, and more. There isn't exactly a formula as to why a movie could flop or be a huge box office hit. So who's to blame?
Millions of dollars are at stake when a film flops so badly and so far, Natalie Portman's "Annihilation" is showing some signs of major flopping. Film experts believe that one of the major reasons why is that Paramount Pictures is not exactly as into it as they should be. The last time they released a huge sci-fi film was back in 2016 with Arrival starring Amy Adams.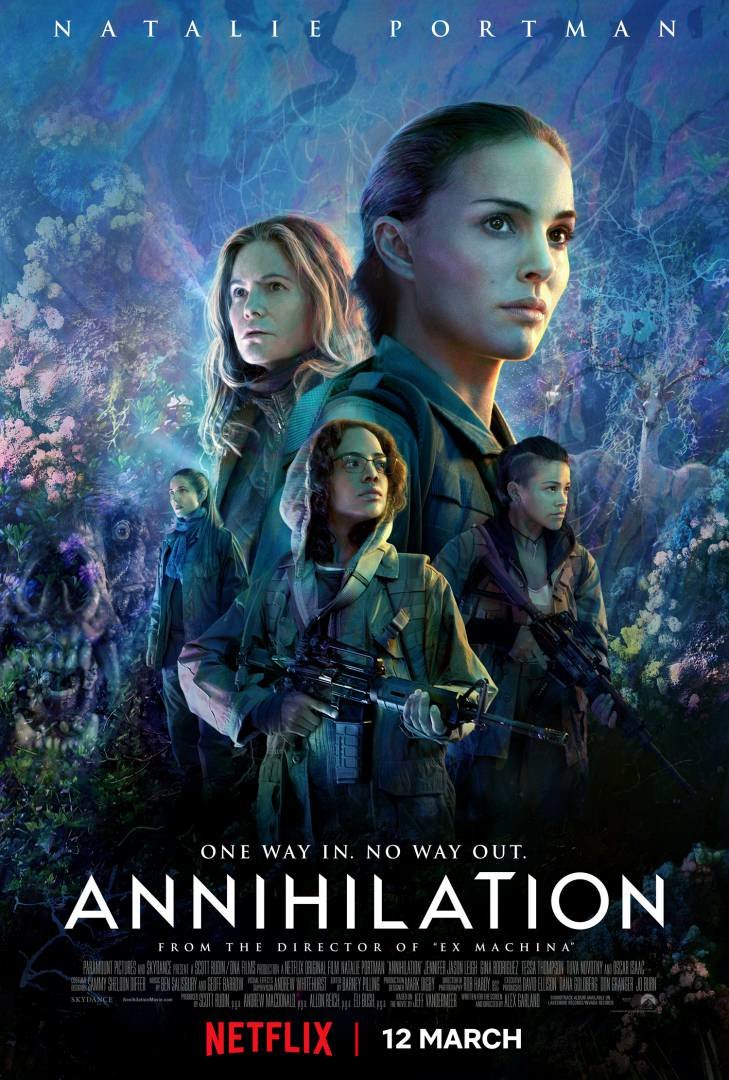 That film grossed more than $200 million worldwide and got not just one but eight Academy Award nominations such as Best Actress, Best Picture, Best Director and more. If you think about it, Annihilation is a little similar since it has a female lead and it is science fiction.
Paramount has been aiming mature audience for years, which is why they hired Alex Garland, who was the director of the film "Ex-Machina" that also received an Oscar nomination for Best Original Screenplay. He was also the one who wrote the screenplay for Annihilation based on a best-selling novel of the same name and was given a decent $40 million budget for it. However, on its first-weekend release in the United States, it only got less than $10 million
One of the major reasons could be the fact that this film wouldn't be released worldwide. In fact, last December, Paramount gave the right to Netflix to make an international release.
Experts believe that Paramount has doubts that this film wouldn't exactly make that much money, which led to director Alex Garland being disappointed and saying that this film deserves to be seen on the big screen. This kind of business could drive away phenomenal filmmakers to work with Paramount.
Based on the latest news by The Hollywood Reporter, poor test-screening results is the reason that pushed Paramount to sell the rights to Netflix. They also said that the film seems to be too intellectual for general audiences.
Annihilation is based on a best-selling science fiction novel and the trailer of the film showed how intense it could get. Some people even compare it to the award-winning original Netflix series, "Stranger Things."