For so many years now, it has been a part of a tradition in almost every country in the world, to sing their respective national anthem before a sports event takes place. It all started in 1916, when the late United States President Woodrow Wilson, has officially ordered that the national anthem must be played at military ceremonies and on other appropriate occasions.
This serves as a form of the respectful and patriotic ritual during events and sports events are considered to be one of those. It has also been a tradition that a famous singer would lead the national anthem by singing it with the flag in the middle of the court or the field or wherever the game is taking place, especially if it is a game that involves thousands of people such as the Super Bowl, NBA games, and more.
Unfortunately, not every singer manages to nail their chance to perform the nation's song, which normally ends up with them being criticized by the people who are their fellow countrymen. This is exactly what happened to former Black Eyed Peas member, Fergie, when she sang the Star Spangled Banner on the 2018 NBA All-Star Game in Los Angeles last weekend, continue reading to find out more.
America Criticizes Fergie's Rendition of the National Anthem
It looks like it wouldn't matter how successful you are with your career, if you do something out of the norm and it didn't quite please the mass, then you know that you will get grilled especially in this social media age.
This is exactly what happened to Fergie. She is actually known for being a former member of the Black Eyed Peas, together with Will.i.am but she went solo back in 2006 and released her solo album the Duchess, which included massive chart-topping lists like "London Bridge", "Glamorous", and "Big Girls Don't Cry".
Eight-time Grammy Award winner @Fergie to perform the U.S. National Anthem prior to tip-off of the 2018 #NBAAllStar Game! pic.twitter.com/ybapnmlc2m

— #NBAAllStar 2021 (@NBAAllStar) February 18, 2018
The eight-time Grammy singer and songwriter was chosen to sing the national anthem for the NBA All-Star Game in Los Angeles, California last Sunday and sadly, the American nation didn't exactly get too happy with her rendition.
In an interview with People magazine, the former Black Eyed Peas member said that she was truly honored to be chosen to sing to a special event like that and she simply wanted to make her performance special for the NBA.
Fergie admitted that she was indeed a risk taker, but she didn't manage to strike her intended tone. She also mentioned how she loves her country and that she indeed tried her best.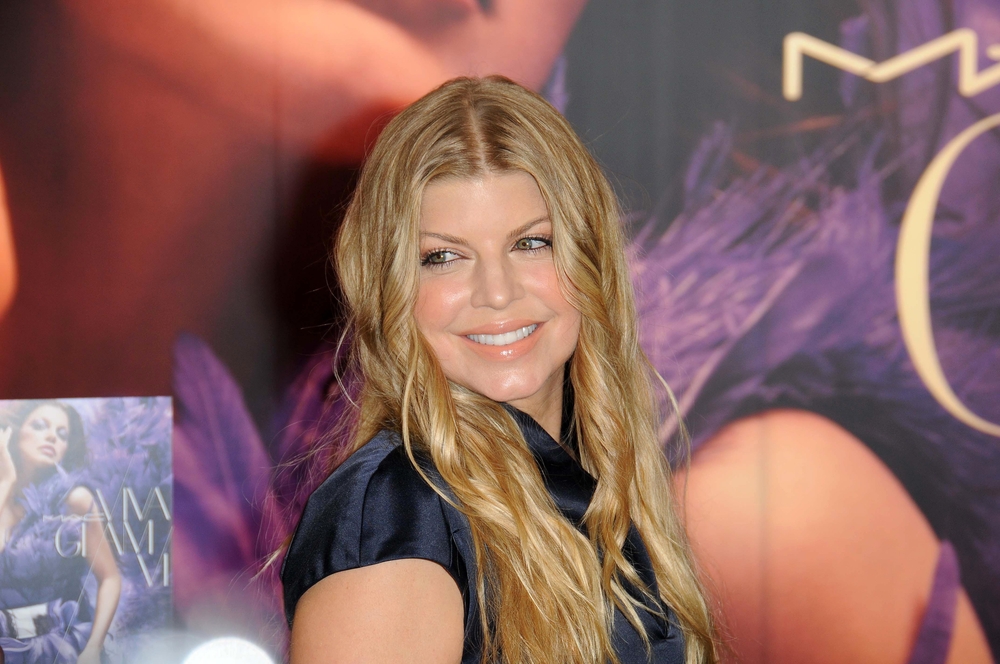 Her sultry and jazzy rendition didn't exactly go too well for the audience and her choice of outfit was also criticized. The 42-year-old singer performed the Star Spangled Banner at the Staples Center wearing a very fitted black dress. Some people are expressing their thoughts on Twitter on how her dress definitely fit her sultry rendition, but it wasn't right for the national anthem.
Famous Reactions
The singer also seemed to struggle for a bit when she was trying to hit the high notes and as she was singing, the cameras caught some reactions from some famous faces.
Some of the players like Stephen Curry, Draymond Green, and the others were caught looking rather uncomfortable and trying to control a laugh while Fergie was singing.
However, they didn't exactly confirm that they were paying attention to how she sang the song so differently. Even late night show host, Jimmy Kimmel, was captured by the camera and even had to address what exactly was he thinking of at that time. NBA legend, Shaquille O'Neal, on the other hand, backed up Fergie and said that it was different and that he loved it so people should just leave her alone.
Other Singers Who Failed To Sing Star Spangled Banner
The 42-year-old singer now joins the other singers who didn't manage to get the approval of the audience with their rendition of the national anthem. Just like the late Marvin Gaye, who sang the blues version back in 1983.
Also veteran singer Mariah Carey, whom despite so loved because of her famous songs, also got criticized for singing the Star Spangled Banner back in 2016 at Time Square during the Dick Clark's New Year's Rockin' Eve with Ryan Seacrest.
Carey even left a message to Fergie regarding the issue through TMZ and simply said that she shouldn't listen to haters especially if she knows she tried her best.