Beverly Hills Home
The former home of Brad Pitt and Jennifer Aniston which is located in Beverly Hills is now up for sale. According to reports, its listing price is $56 million.
The property currently belongs to Jonathan Brooks, the founder of Smithwood Partners. The hedge fund executive reportedly purchased the home from them in 2006, a few months after their divorce.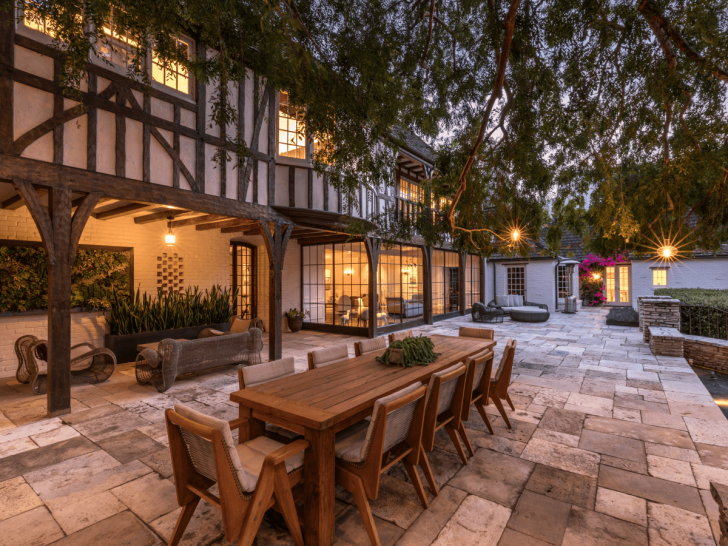 On their own end, Pitt and Aniston bought the California house that spans across 12,000 square feet back in 2001 for $13.1 million. The previous owner was Ken Ziffren, a famous attorney.
Pitt and Aniston spent about three years carrying out intensive renovations on the property. They added features such as heated marbles in its kitchen. There is also a pub room that has wooden floors and was reportedly imported from a 200-year old French castle.
Peculiar Features
The home has been described as being French Normandy Revival in nature. It comes with four bedrooms as well as a swimming pool and a tennis court.  Hilton & Hyland's Susan Smith currently holds the listing.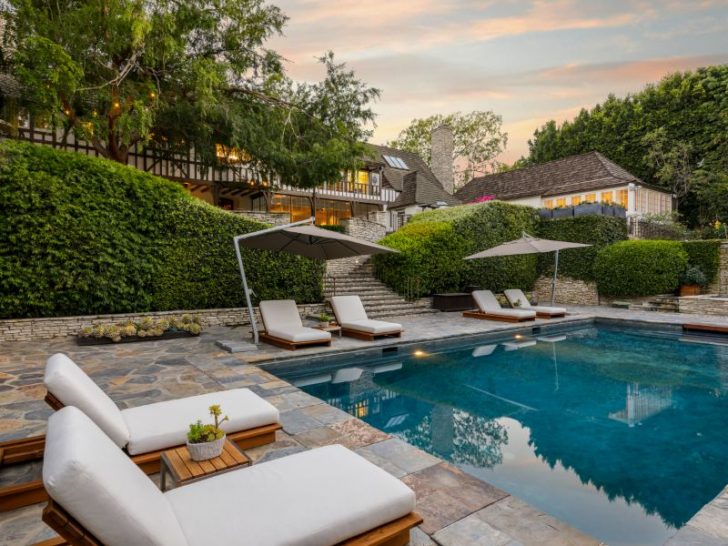 The $56 million property as earlier noted is located in Beverly Hills, a neighborhood considered as one of the most upscale areas of Los Angeles. The area is greatly loved by several celebrities.
It's located about eleven miles away from downtown and thirteen miles from the Los Angeles International Airport.
It sits on about 1.2 acres and it has outdoor spaces for entertaining and dining. Its pool area comes with privacy hedges and shaded lounge chairs.
Former Owners
The house was built as far back as the 1930s and architect Wallace Neff designed it for Fredric March and Florence Eldridge who were both actors.
Like a lot of other homes in Southern California, the house was obviously designed to perfectly encourage both outdoor and indoor living.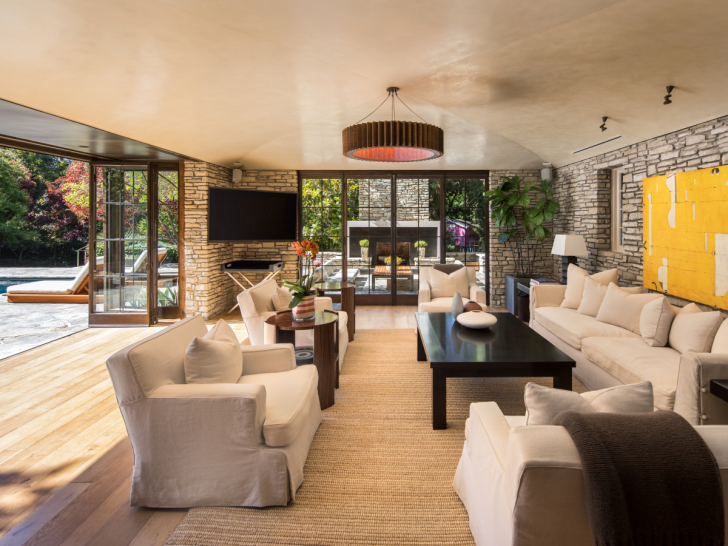 When Brooks bought the property from Pitt and Aniston, he went ahead to add a tennis court. It may appear that the listing price is on the high side, it is, however, a reflection of the price of homes in that neighborhood. Reports have it that a home in that neighborhood which was once owned by Danny DeVito was recently sold for nearly $66 million.
Reports have it that Aniston made a couple of moves before she got a Bel Air home in 2011 and she has carried out major renovations on the mansion ever since she became the owner.
On his end, Pitt has also gone through different properties in the last couple of years, and that includes those he shared with ex, Angelina Jolie. According to sources, he's currently back at a home he owned in the years before he was with Aniston, one which is located in Los Feliz.