While Facebook's fame is widely credited to Mark Zuckerberg, the truth is the platform would not have reached the peaks of fame if it were not for his co-founder Chris Hughes. Truth is, the entire idea had started at a random, but a very important discussion in between the two in a 2004 rainy night on campus at Harvard, where they both attended.
Hughes recalls this rainy March night and his conversation with Harvard roommate Zuckerberg as one of the most inspirational nights in his life. He claimed that it was this exact night that changed his life forever.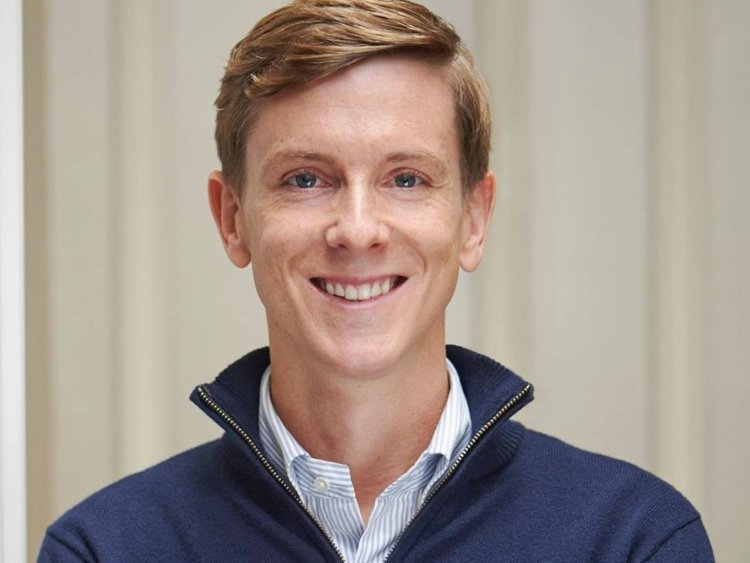 Chris Hughes, once a Harvard dorm mate to Mark Zuckerberg is now a millionaire due to a lucky encounter.
One night Hughes was just a roommate to Zuckerberg, and eight years later he has earned half a billion dollars due to their partnership.
Facebook had been Zuckerberg's dorm project, and he asked for the help of Hughes and two others to help turn it into a real company. Although Hughes put a lot of work and effort into the platform, he considers luck to have had a major role in this turn of events in his life. The unpredictability of his success has been written about by Hughes, in his book "Fair Shot."
Hughes, now at the age of 34 is an advocate for a guaranteed income for the low-income working class of America. His inspiration to take on this role came due to his own upbringing, which he has revealed was a middle class privileged and solid one. Exactly due to that upbringing, he never realized or dreamt of reaching what he has thus far. This sudden rise has led him to care more about the extreme wage gap and work towards diminishing it.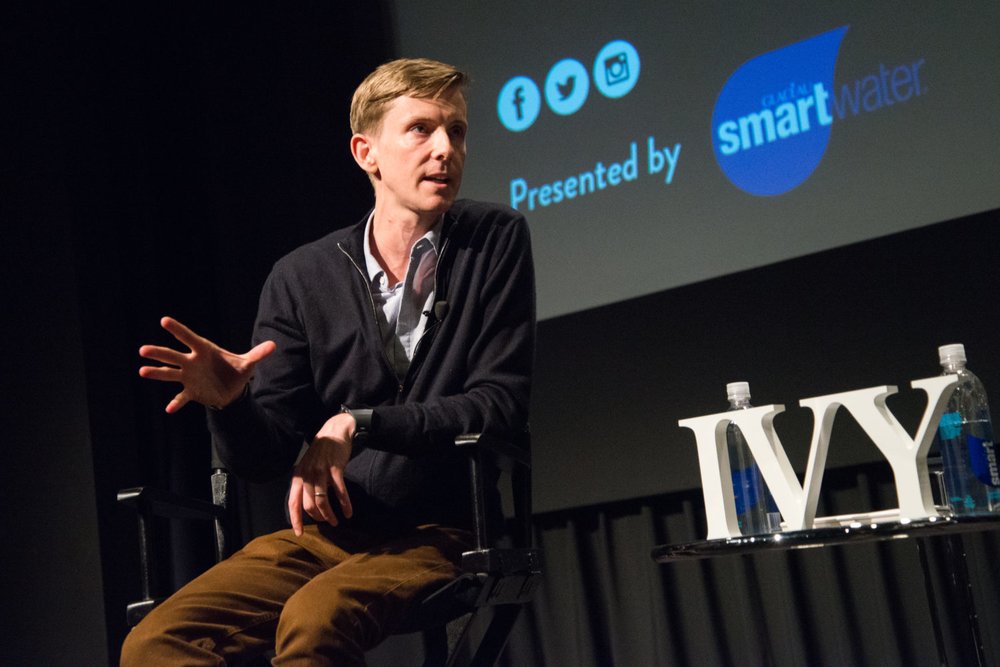 Hughes is now an advocate for the low-income working class in America
In his book, he refers to the power of connections among the 1%. Zuckerberg and Hughes were Harvard roommates just after Facebook had been launched, and the two had gone for a walk and spoken about equity. Those kinds of small conversations, Hughes says, separates the wealthy from the working class.
At the time when the conversation took place, Hughes was working his $10 per hour job at the library of Hicks House, where he plainly checked student IDs. His ownership stake at Facebook was discussed right after he had given Zuckerberg ideas on the expansion of the Instant AOL Messenger beyond Harvard itself.
The ownership was talked about during this walk in the rain, which was quite stressful as he claims considering they were discussing shares and did not really want their other roommates to overhear. Hughes had come out of the gate yelling that he wants 10% of the company, without much thought into it at all in the beginning.
Zuckerberg himself has also commented on this claim a lot later, saying that the request was ambitious of Hughes. However, given his socially adept nature, and has been the focal point in all marketing aspects and arrangements of media coverage, Zuckerberg also said that the request was not entirely unreasonable.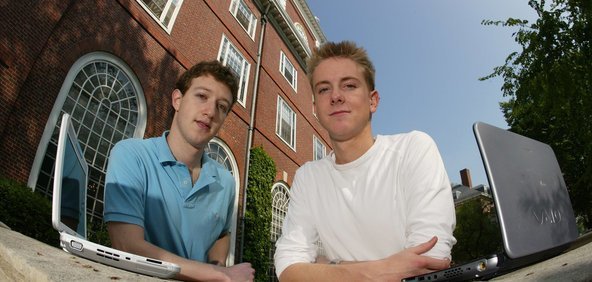 Mark Zuckerberg (left) and Chris Hughes (right) were roommates at Harvard in 2004
In that night he had explained to Hughes that he doesn't think the request is fair to other equity members, although his hard work was much appreciated. He also claimed that he needs to maintain the majority of control. His response had made Hughes doubt his initial request, as he realized he held a secondary role, particularly given that this was not just any other startup.
He did not feel in an appropriate role to be making such demands and was nervous to get more involved. He did manage to convince Zuckerberg that he had the rights of requesting such high ownership, however, he had given it at the last few steps of their walk.
In the end, Hughes simply asked for what the main founder would think is fair. Zuckerberg needed to balance all of his cofounders and their needs, and had replied with a simple okay and ran off.
Weeks later, to Hughes surprise, Zuckerberg had given him the lowest of stakes among all other stakeholders. A sole percentage of two, the stake would yet shrink after the platform would become reincorporated a few months later. Although significantly small, he yet managed to receive half a billion dollars after Facebook's 2012 IPO.
While Hughes had asked for 10% shares, he ended up with only 2% – the lowest ownership stake among the four co-founders.
Interestingly enough, Hughes considers that rainy conversation as the worst negotiation of his life, but yet most successful conversation of his life, as he put it in his own words. This experience brought attention to the winner takes all approach the economic system in America has adopted over the years. He called it the snowball effect, where the simplest conversation may turn into a huge effect.
He ended the interview admiring what today's economic system allows, as he said people in their twenties before have never been able to achieve what they can now. While that may be unfortunate to some, it is still very very fortune bringing to others.