The company who loves to get our name wrong on our coffee cup will now make us pay extra for it. This so-called 'latte levy' will be soon implemented into 35 of its branches in London.
Why do we need a more special cup? Well, the recycling of regular disposable coffee cups is rather difficult and cannot be done so generically, due to the cup's cardboard bonded tightly with its polyethylene liner.
On average, Starbucks uses 2.5 billions of disposable cups every year, and this new initiative and policy make them the first to levy such a charge. The new recyclable cups are used under the premise of reducing waste and simple overuse. Their commitment to plastic waste has been made clear in the past too, and with this latest addition, they claimed a desire for their customers to begin using their reusable cups.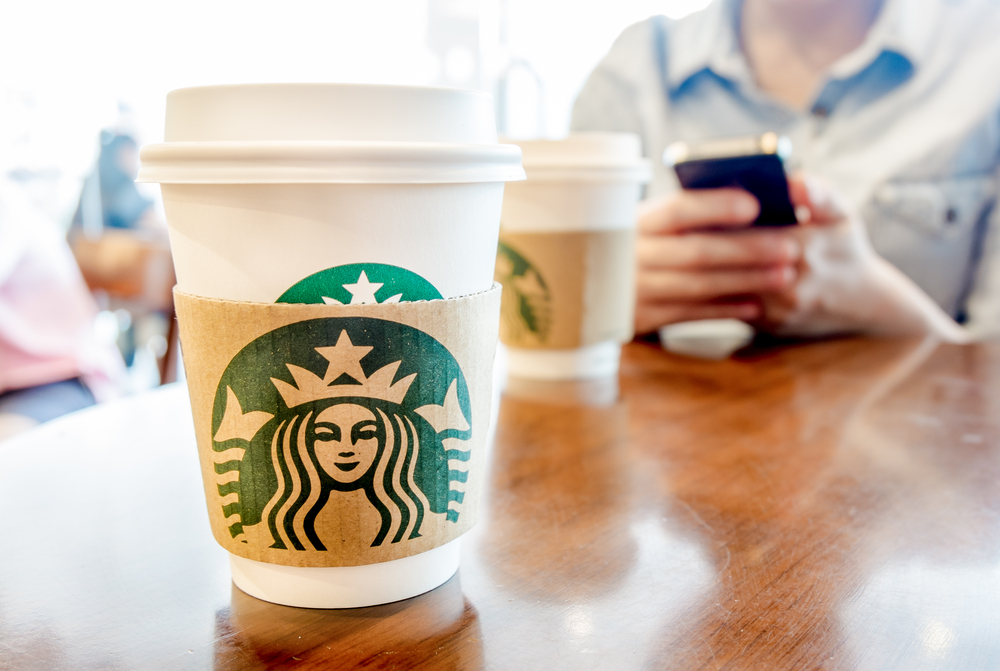 Single-use disposable cups cannot be recycled using normal systems due to their polyethylene composition
There will initially be a three-month trial, where the cups in 35 selected branches such as West and the City ones, will charge extra by 5p. They expect a change in behavior and discouragement of waste. In order to not push the customers away, the baristas have been instructed to suggest them to purchase a ceramic cup once they have placed their drink order.
The move was rather bold but certainly supported by research. It was concluded that 48% of the consumers had said they would be willing to carry a reusable cup in order to skip the extra 5p payment.
An environmental charity company named Hubbub is the one funding the research and monitoring it, while at the same time keeping track of the results to be used for further research in the future.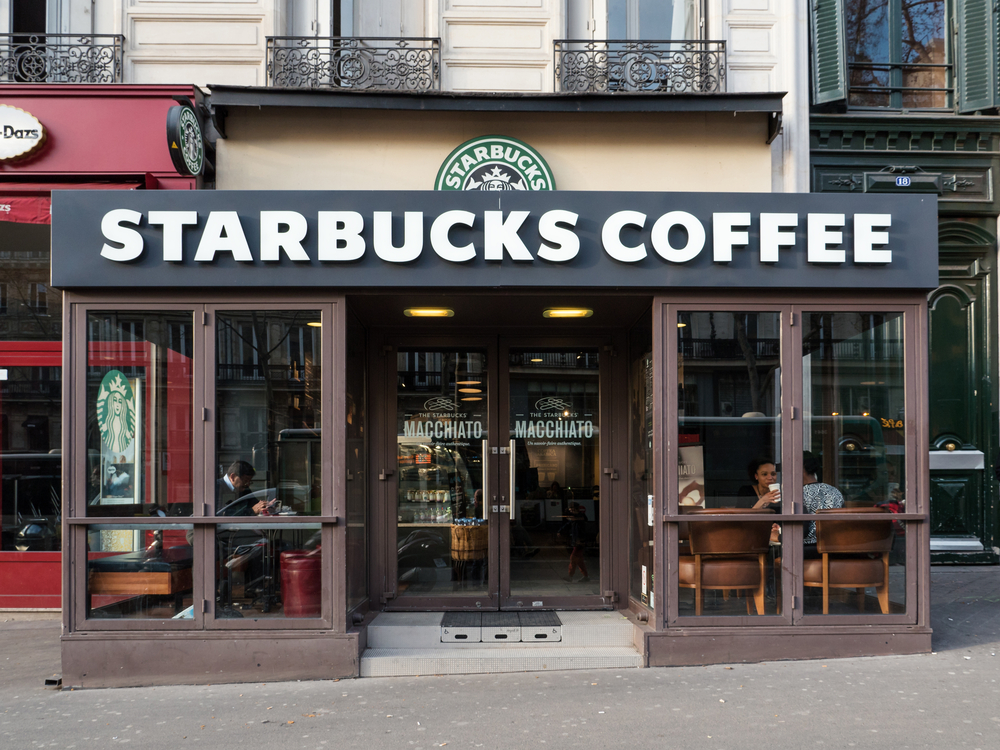 The gigantic brand is a favorite among coffee drinkers, but only 1.8% have used the discount opportunity of using a reusable cup over its 20 years of existence.
Initially, the additional cost was suggested to be 25p, but given the already expensive end of the coffee itself, it was overruled. The government's environmental plan for the next 25 years brought Theresa May into ruling a charge for single use cups.
Looking at the amount that is used per day – about half a million coffee cups per day – makes the fact that they can not be recycled tougher to swallow. The normal recycling system is inappropriate due to its cardboard and polyethylene composition.
Existing research has shown that despite the presented incentive of people bringing their own cup in return for a discount, only 1-2% of the purchases are made under this offer. The charge on the plastic bag has been drastically successful, reducing the waste by over 83% in its first year. The results are attempted to being replicated with the cup charge.
The company expressed their hope in customer behavior change as by being reminded of the positive effects the reduction in plastic bags has brought. Over the past 20 years, only 1.8% of the total European customers have indeed taken the offer, as said by the President of Communications for Starbucks Europe vice president Simon Redfern. They have joined efforts with Hubbub in order to maximize the effects of the new policy.
Starbucks is among the very first UK coffee chains to offer reusable cups for a 10 p discount starting in 1998, a charge which was later changed to 25p.
Other UK brands such as Pret a Manger, has upped its discount to 50p on any hot drinks of customers' choice, in return for the use of reusable cups. Moreover, the company's plans include the launch of their own reusable cups this year.
Hubbub has been previously successful in their recycling endeavors, having recycled about 4 million cups from the City of London in only nine months, as indicated by the Square Mile Challenge campaign.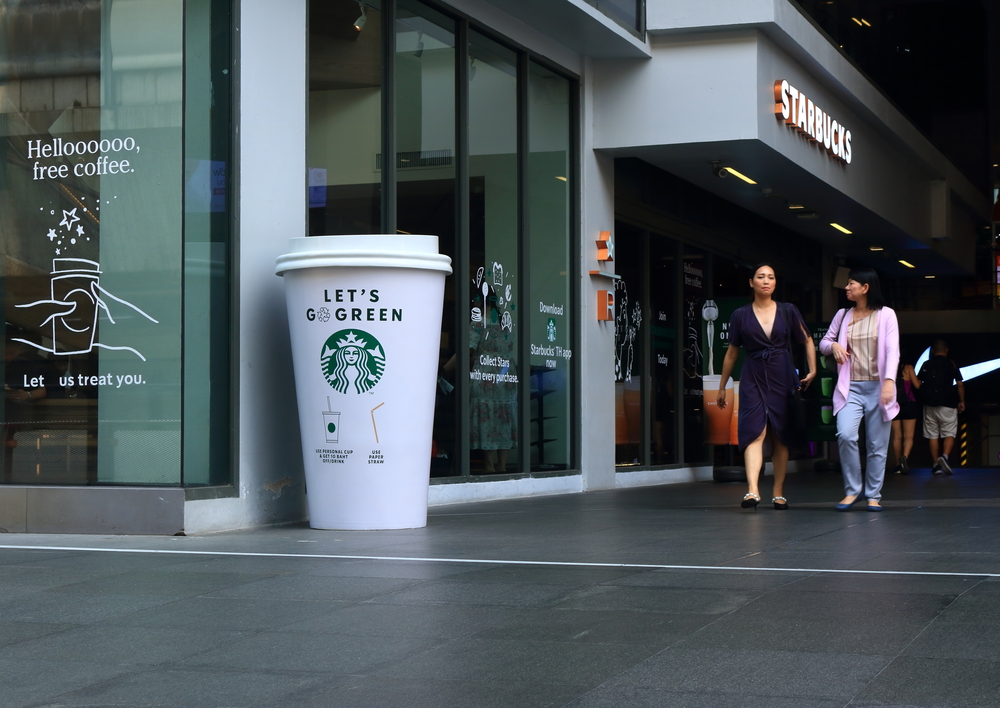 However, this time they are changing their approach. Instead of offering money discounted from their drink in the case of using a reusable cup, they are adding an extra amount of money if they opt for single use cups. The Co-Founder of Hubbub, Gavin Ellis, has claimed that research concluded this is the best way to achieve a change in customer behavior. He claimed joy and excitement to be working with the huge chain, Starbucks and will use the collected data to analyze and forecast other ways of using reusable cups.
The psychological implications of their change of policy seem reasonable, as when penalized people are more likely to experience the consequences instead of when rewarded. A discount may not be perceived as much, but an additional charge certainly is. We're in the same boat with Hubbub and can't wait to see whether this solution finally helps reduce waste.