Celebrities are often accompanied by bodyguards, who are sometimes accidentally snapped by paparazzi along with their big bosses.
The same goes for singers who have trusty back-up singers and dancers, who are willing to catch the main act whenever there's something amiss.
That's why there are some stars who also go the extra mile to impress their staff, who are just like their brothers and sisters from another mother.
There are loads of perks when you work for a star – be it an actor or a singer, there are definitely many advantages.
But this is especially true when the boss treats you like a family, like you're related to each other in some way, of course, figuratively speaking.
Whether or not you've impressed them or they just liked your service, it is always good to hear random praises and even words of gratitude.
But what if instead of words, you end up receiving something unexpected?
Greatest Boss?
For multi-award-winning singer Bruno Mars, he knows how to appreciate and reward his crew, you know, the ones we see with him on stage.
The 33-year-old is one of the greatest bosses you'll ever hear about after you know what he did, or gave, to his entire band this New Year which will also make you want to work for him.
Unlike other superiors that give smirks as bonuses or sometimes even nothing for the holidays, the "Versace on the Floor" singer gifted his seven-member band not 24-karat gold (pun intended), but instead humbly offered 18-karat watches that's also pretty acceptable and are worth $55,000 each.
Just imagine receiving the accessory, and even if the recipients weren't fans of watches, they'll surely become one after knowing how much it's worth.
Mars took to Instagram to share the moment he was showing the gold watches to the seven men, some of whom were grinning from ear to ear with excitement while others had a look of disbelief on their faces.
In the caption, the "24K" singer said he bought them the expensive presents so they could "bling" together – but take note, this isn't just any accessory that you can buy at a thrift store. These are Extra-Thin "Jumbo" Royal Oaks from Audemars Piguet, a high-end Swiss watch manufacturer.
Iconic and Pricey Gifts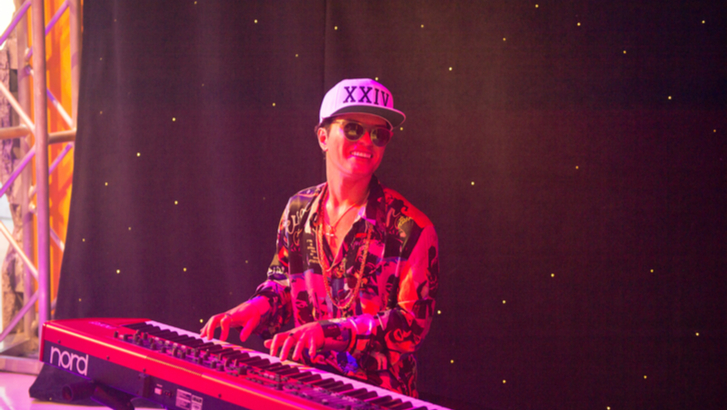 Do the math: A piece has a price tag of exactly $55,400, which meant seven of those would set Mars back by close to $400,000, of course, if he has one, too, that would mean additional expenses.
But pretty sure he doesn't mind being generous at this time of the year, especially after his success with his tour, which of course, wouldn't be possible if it weren't for the band.
The said watches don't just cost an arm and a leg, these are also iconic, having been first released by Audemars Piguet in 1972, but the yellow gold version came out in 2017.
That's not all, wearing a piece would not just also make looking at time a refreshing and welcome habit, but it also feels exclusive because as per reports, these models are made at limited stocks per year.
What's more exclusive is that the company seemed to have made personalized boxes for the watches that had Mars' and his tour's name on them.
As for his chosen brand, it might be because the company contained his last name, which he emphasized with #AudeMARS.
Generosity
A lot of his fans praised the "Finesse" singer for his generosity toward his band members while others praised him for his generosity.
To be fair, his band, apart from their presumed high salary, deserve some love, too, after Mars' "24K Magic Tour" that had 200 dates just ended last year.
The team capped off the tour massively in Hawaii, coincidentally where the singer was originally from, making it kind of like a homecoming.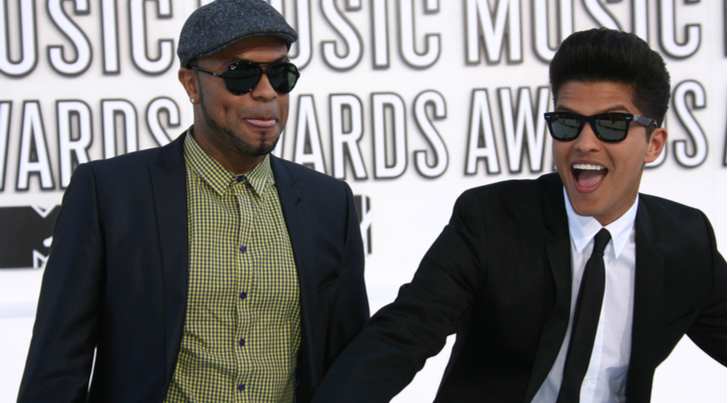 Moreover, Mars ended the tour by donating moolah to the Hawaiian & Pacific Islands Division of the Salvation Army that will feed 24,000 as a treat for Thanksgiving last year, probably to signify his song and tour name "24K." This also proves how generous the singer is, the same sentiment made by the divisional leader.
Indeed, Mars has been nothing but helpful in the past years. In fact, in 2017, he donated $1 million to the Flint water crisis victims through the Community Foundation of Greater Flint that aids in families affected by the problem.
He is just one of the celebrities kind enough to share their blessings including others like Cher, Puff Daddy, and Eminem.