What do you expect from a couple who tied the knot two consecutive times in a year? An even more extravagant honeymoon at one of the most exotic holiday destinations in the world.
We all know that singer Joe Jonas and Game of Thrones actress Sophie Turner are loaded — I mean, did you see the magnificent French chateau where the couple tied the knot? The luxury home costs a whopping $7,400 night!
The celebrities first exchanged "I do's" in May in Las Vegas right after the Billboards Music Awards, where the groom performed with his brothers, and then more formal and more recently in the picturesque chateau in France in June.
Two Weddings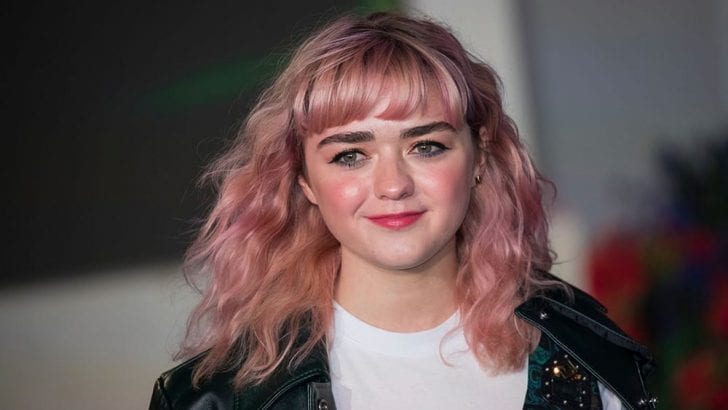 Sophie and Joe's wedding was star-studded. Among the attendees include the singers' brothers Nick and Kevin, Quantico star Priyanka Chopra, and Game of Thrones actress Maisie Williams, one of Sophie's closest friends, who served as the maid of honor. The pair had become close during the shooting of the hit HBO series.
As compared to the ceremony in Las Vegas, which was officiated by an Elvis Presley impersonator and was attended by a few friends including music producer Diplo who served as the videographer, the France event looked like it came straight out of a fairy tale book.
Honeymoon
Since then, the newlyweds had only shared one photo – a black and white picture from their nuptials which showed the actress' beautiful wedding gown with lace detailing. Recently, Sophie and Joe finally gave us a glimpse of their honeymoon where the 23-year-old sported a white shirtdress while her new husband, a dark green suit. They also gave their fans a peek into the breathtaking resort they chose in the Maldives, the luxurious and exclusive Soneva Fushi hotel.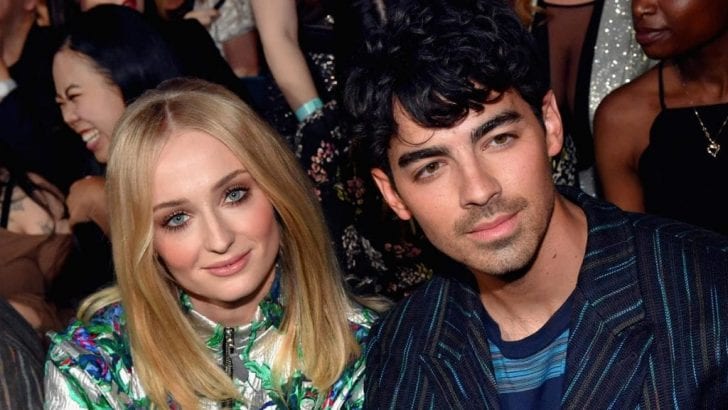 Joe first uploaded a video of him going down a waterslide into the clear blue waters and later uploaded two other pictures of Sophie.
In the caption, the Sucker crooner said that he found happiness and used the #discoversoneva, which might be a nod to the Jonas Brothers' new album, Happiness Begins, and their documentary, Chasing Happiness.
Sophie, meanwhile, also made it Instagram official as she shared three images of his husband biking, watching the sunset, and eating scrumptious food, and referred to the high-end place as paradise.
Accommodation Cost
The Soneva Fushi, which touts itself as a "desert island hideaway," is situated on the Kunfunadhoo Island in the Maldives. The resort is made up of 62 gorgeous villas that can range from $1,272 up to $36,000 per night during peak season.
You can choose from relatively modest one-bedroom villas, or go all-out with a grand nine-bedroom vacation home. Which one do you think the Jonas' chose?
Most of these villas preserve the guests' privacy, and to illustrate its exclusivity, visitors will need a 40-minute seaplane ride from Male to get to the stunning resort.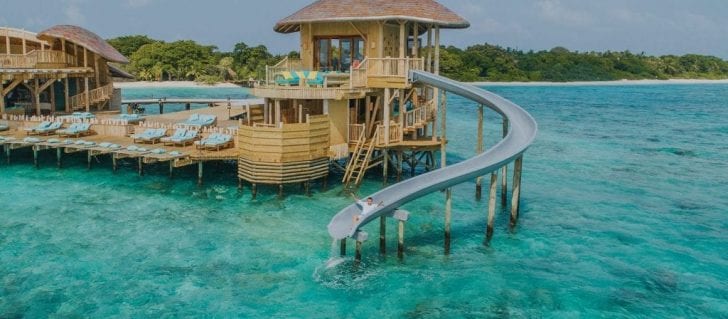 According to Siddhant John, Soneva Reservations Supervisor, the Mr. and Mrs.'s villa costs $10,702.50 per night, which may be too much for us, but may be well-deserved by the couple who had busy schedules prior to their grand wedding – Sophie just wrapped up Game of Thrones and starred in Dark Phoenix, while Joe and his brothers resuscitated their band and launched an album.
As to why they chose Maldives, it is safe to say that they had fallen in love with the place after vacationing on Coco Prive Island in February 2018. Unlike the Soneva Fushi resort, this comparably smaller place has only five villas that can shot up to $45,000 per night.