The Kardashians are undoubtedly one of the most influential families in the entertainment industry. The popular reality television sisters have amassed millions of dollars from brand sponsorships, television deals and business empires.
Kim Kardashian's net worth is over $350 million thanks to her beauty brand, KKW, whereas youngest sister Kylie Jenner is worth a whopping $900 million, and could soon become the youngest self-made billionaire in the world. So what does that mean for their kids?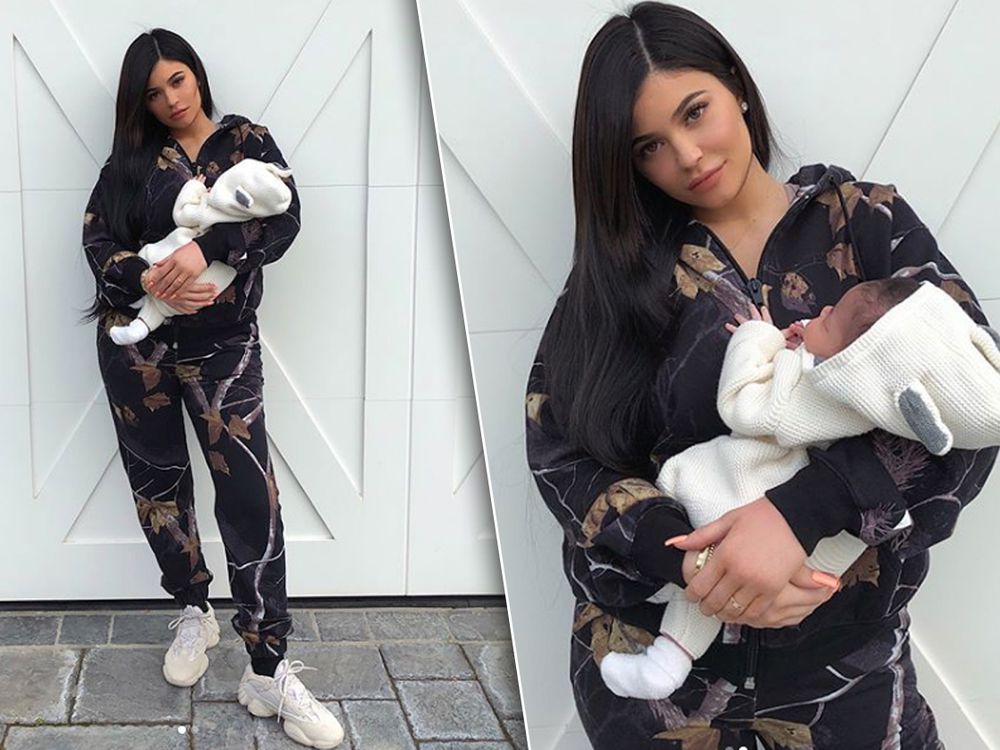 The Millionaire Kids
Everybody knows that the Kardashians are filthy rich. The family's net worth as a whole is in billions, which means that their kids will grow up with luxuries most normal kids would never get. Kylie Jenner's youngest daughter isn't even a year old and she is already being showered with custom luxury wear, gold bracelets and expensive toys.
Older cousin North, who is the first born daughter to Kim Kardashian and Kanye West, is often seen in expensive Balenciaga clothes worth thousands of dollars and gets to walk down the ramp with her gorgeous parents
Due to being in constant spotlight, the Kardashians have often been criticized for their rather lenient parenting style. Fans are quick to tell the sisters off for flaunting their millions and spoiling their little ones and many are questioning whether the Kardashian kids will ever be able to live a normal life.
The lavish gifts don't just stop at designer clothes and Mercedes Benz toy cars. Kim and Kanye celebrated North's fifth birthday by shutting down a whole section of the Disneyland.
The birthday girl's lucky friends and her celebrity family had the entire park to themselves for the whole day. Modern day celebrities are able to live like royalties because of their never-ending wealth and support from millions of social media fans.
Modern-day Royalties
Kardashians are one of the most polarizing clans in the industry with as many admirers as critics. But while people may have reasons to dislike the famous sisters, it makes absolutely no sense to blame the little children for their parents' immoral actions. After all, they are just kids and they don't really know any different.
The K-kids are constantly in the spotlight due to their inherent celebrity status and one thing is for certain: they will never be able to experience what it's like to have a normal childhood. But hey, with new expensive outfits every day, million-dollar mansions to live in and all the toys their little hearts could desire, they're probably not complaining too much for not being born normal.
Here are a few examples of the Kardashian kids' filthy rich lifestyle that'll make you wish that you were born in that family:
Cameras follow them everywhere
Paparrazi won't really waste time on you if you're a normal child, but that's not the case with the Kardashian kids who are followed everywhere they go.
Lavish Gifts
You probably didn't grow up wearing a gold bracelet with your name engraved in it, but that's not the case with Stormi Webster, Kylie Jenner's firstborn, who gets to have every luxury she could dream of.
Spa Royalties
Frequent trips to the spa with the entire family? Only the Kardashians could afford it and make sure to take a ton of photos while they're at it to make the rest of us envious. Oh, by the way, the kids also get to have their own personalized robes and miniature hot tubes – because they are the Kardashians.
Vacation getaways
Do the Kardashians ever get tired from all the travelling they do? Probably not. All we know is that when we were kids, the farthest our parents took us was to the ice cream truck. But the K-kids have been on more vacations in a few years than most people will in their lifetime.
Wearing Fur… and other expensive stuff
Northie is so lucky to have Kim Kardashian as her mother, because the little rockstar already has her own stylist and dons new expensive attires on every outing. She was even seen in a coat made from genuine fur once. Like mother, like daughter.
Buying Out Disney
Remember that time when mummy Kim bought Disney for her daughter North's birthday? How much space could a 5-year-old really need in a theme park?