When Nicole Kidman won a prestigious Emmy Award for Big Little Lies, the renowned actress gave an inspiring speech to thank her daughters for their immense support and said that she hoped her achievements would one day inspire her kids to work hard and realize their dreams.
She didn't want gender or societal pressure to limit their abilities or prevent them from achieving their goals. Her heart-rendering speech became even more meaningful when the audience spotted a very unique band around her pinky finger.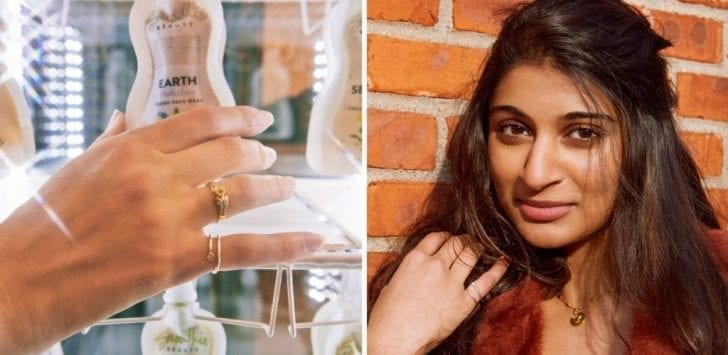 The ring, that had two diamonds: one large and one small, was nothing like the jewelry we're used to seeing on Kidman. But upon a little investigation, it was found out that the promise ring was a symbol of Kidman's support for female entrepreneurs.
What makes the ring more intriguing is that other celebrities like Michelle Obama, Emma Watson, and Serena Williams have also been spotted wearing it! Where did the ring come from and who made it? Let's unveil the inspiring story behind this jewelry shop.
The Story
According to Nicole Kidman, she bought the pinky ring from Shiffon Co., a small jewelry company by a 21-year-old student named Shilpa Yarlagadda who operates the business from her small dorm room at Harvard University.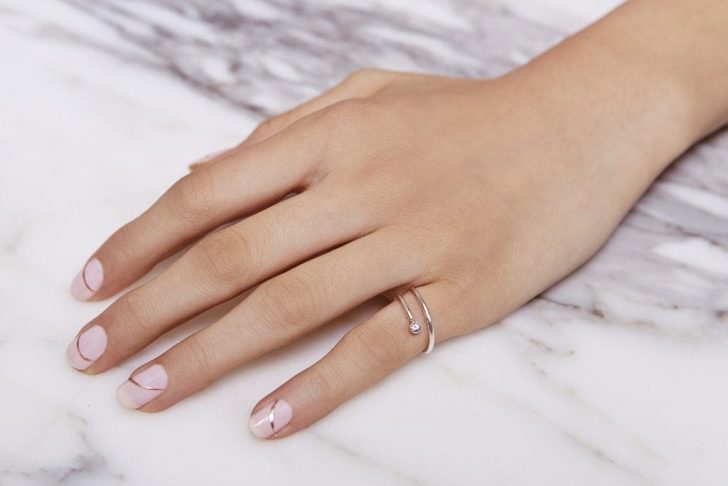 What makes her business unique and inspiring is that it's not only run by a woman, but Shilpa also pledges to donate 50% of her profits to a non-profit that empowers women who have a business like her!
Then, Shilpa sealed her vow with a "pinky promise" ring. She said buying her pinky ring band doesn't only help her business, but these women can also commit to her advocacy. By supporting her business, she'll be able to fund more women in establishing their business too.
The Outpouring Support
Ever since launching her company in 2017,  Shilpa didn't expect she'll receive outpouring support from the public, especially with renowned female celebrities. Some of her prominent clients who wore her pinky promise ring include Serena Williams, Michelle Obama, and Emma Watson.
Shilpa revealed they didn't reach out to these celebrities directly since their little company couldn't afford endorsement deals with them at that time.
However, she was ecstatic to learn that these celebrities discovered her business through word of mouth. Moreover, they were inspired and touched with her advocacy, so they opted to buy and endorse her jewelry.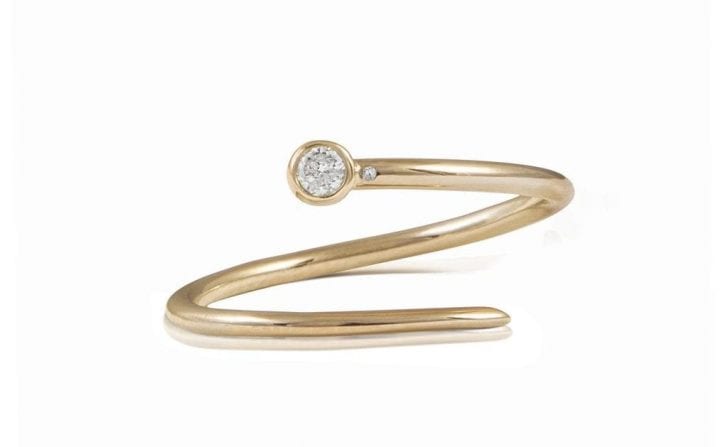 The Strategy
The famous Palo-Alto entrepreneur revealed it'd been her dream to start a company that's centered around helping and supporting women. When Shilpa was in high school, she started establishing a non-profit tutoring company to teach and help students who were struggling in their studies.
While it became a success, her company only lasted for a few months. Shilpa realized establishing a non-profit company required too much work for raising funds. It was then that Shilpa realized she needed to change her strategy.
By starting the jewelry company, she eliminates the need for fund-raising activities. She can just sell her products and give a portion of her income to support established charity works and non-profit organizations.