Listing Details
Jim Bob Duggar and Michelle Duggar recently listed one of their homes, and the listing price will have them making so much profit off the sale. The stars of 19 Kids and Counting recently renovated their historic home located in Springdale, Arkansas which measures 10,000 square feet.
According to several reports, they bought the home popularly known as the Baylor Mansion when it was in a dilapidated condition back in 2014.
They reportedly purchased it for only $230,000. Since their acquisition of the home, they've left no stone unturned in giving it a complete transformation, and now they've listed the fully-transformed home which comes with four bedrooms and nine bathrooms for a whoping $1.8 million. The listing is held by April Hamm of Keller Williams Realty.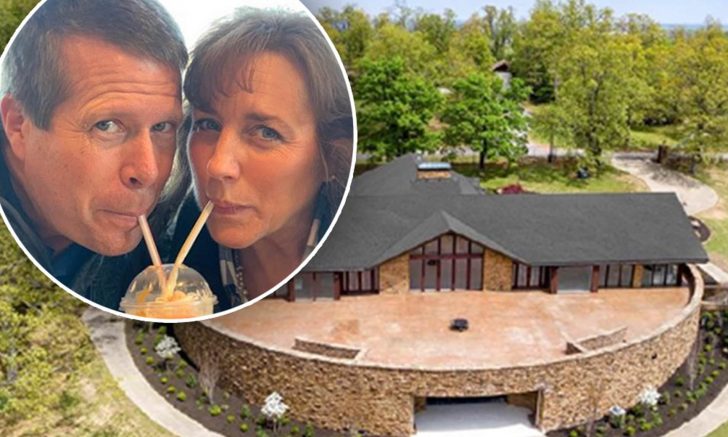 The Duggars' House Flipping Practice
According to the couple's representative, they did not just start the practice of buying and selling properties as they've been at it for quite a while.
The representative noted that the flipping of homes predates their TV show and that's basically because Jim Bob's mother was once a real estate agent before she retired. For several years, they made house flipping a family project.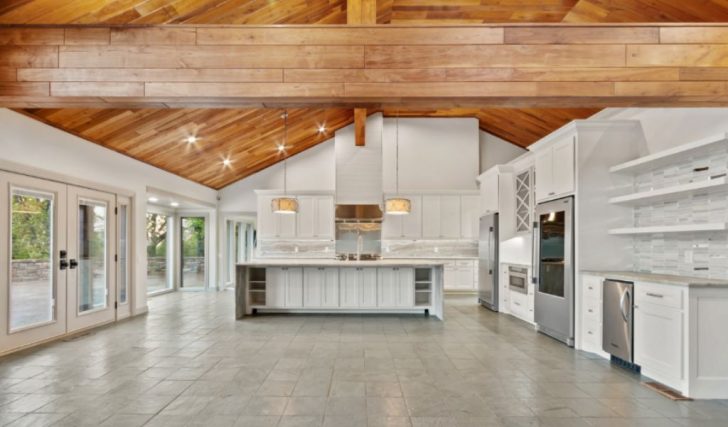 According to the representative, this Baylor Mansion stands as their biggest flip till date. Their own house was larger, however, it was much simpler than the Baylor Mansion project.
Further, the representative stated that they were always on the lookout for an opportunity to improve one thing or the other. They like flipping houses, construction business, remodeling, and they like to see things turn good from a previously bad state, most importantly, making what was once unused attractive to others.
The Baylor Mansion
The house was built in 1969, and the listing noted that its inspiration came from the iconic round house of Frank Lloyd Wright. Its first floor is round and is surrounded by a concrete wall.
It was built with the mind that it would be able to withstand any nuclear attack.  They left some of the original features of the house such as its walnut doors and ceilings and slate tile floors untouched, but they largely changed most of the things.
As it is, they added extra bathrooms because its 2014 listing indicated that it had only four bathrooms. The home now has several modern elements such as streamlined fixtures and white cabinets in its considerably spacious kitchen, an open floor plan expanding to its living room. It also has a fireplace plus stone accent walls.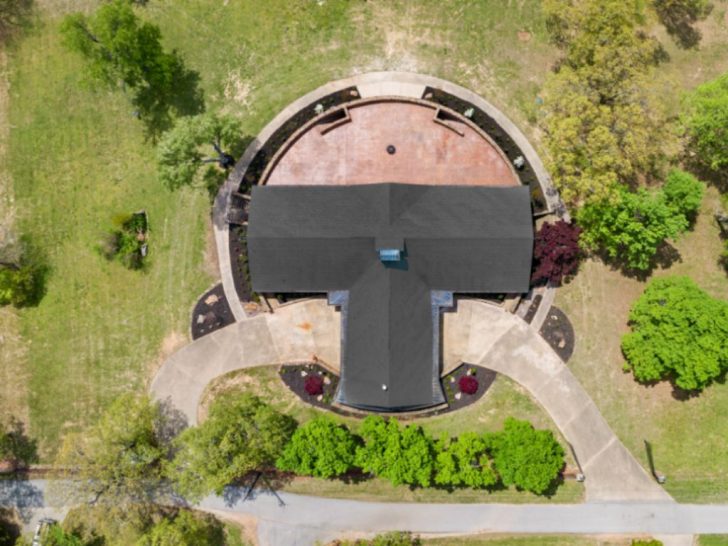 It has three extra kitchens which have all been renovated and now have granite countertops and the latest appliances. One of its extra kitchens is under a winding staircase.
Its exterior comes with a stone patio, and it has a car garage that can easily accommodate three vehicles. In the past, its patio had green outdoor carpet, but they have ripped that up, and the outdoor space is now bare.