Just like the rest of the world celebrities use the holiday season to relax and go on vacation with loved ones. There's the Kardashian family who reportedly jetted off to a luxe lodge in Aspen.
Meanwhile, power couple John Legend and Chrissy Teigen were spotted at Turks and Caicos, and Wyoming. Not to be outdone, English actor Idris Elba spent his downtime in style during a stay at a luxury resort in the Maldives.
Maldives Getaway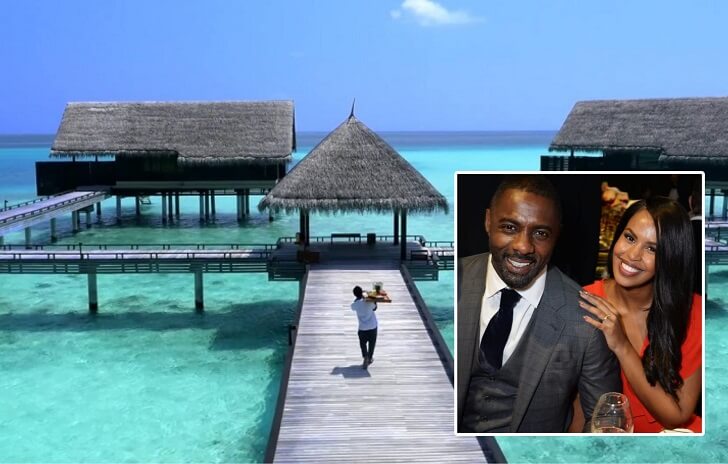 Together with his wife Sabrina, Elba enjoyed a water villa at the high-end resort One&Only Reethi Rah. Located in one of the largest private islands in the area, the villas at the tropical getaway can only be reached by a walk on some high-stilted walkways.
These wooden paths are then submerged in the turquoise waters of the expansive Indian Ocean. Villas at the resort come with one bedroom as well as every other feature that a couple might need to make their stay comfortable from a dining room to a spa-like bathroom.
What more, resort guests like Elba have access to a private infinity pool that also features catamaran nets to lounge in.
One can also enjoy the paradise-like weather and scenery on the daybed located at the villa's separate balcony. And come the night time, guests can use the outdoor dining area for a romantic dinner under the stars.
Enjoying Paradise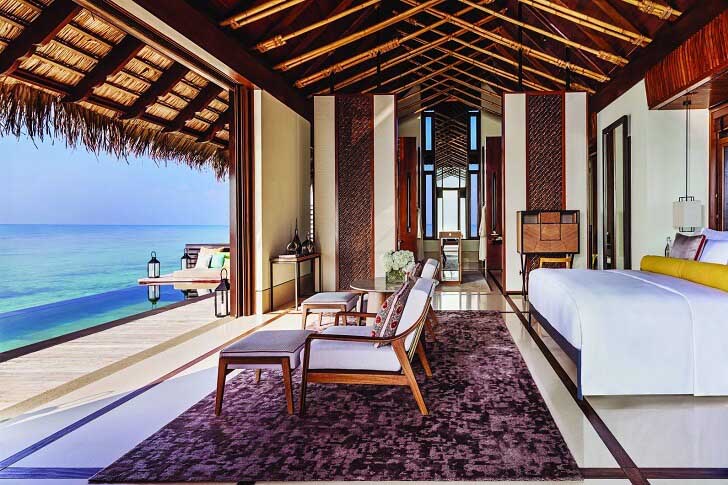 Also contributing to the resort's indoor-outdoor living scheme is the direct lagoon access that guests have as well as the outdoor shower. Aside from the amenities that come with the resort's accommodations, it boasts of opportunities to enjoy the island's surroundings.
One can explore the rest of the resort riding a bicycle and can spend their time frolicking on its white-sand beaches. And for mealtimes, there are options available like the Rah Bar and a restaurant called Tapasake to dine in. Himself being a soccer player, the actor reportedly joined the resort's tournament for the sport during his stay there.
DJ Idris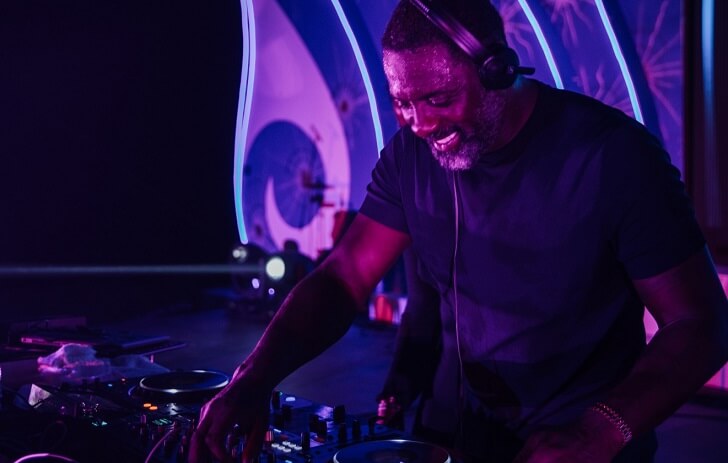 But perhaps the most interesting aspect of the 47-year-old 'Hobbs & Shaw' actor's stay at the resort is his surprise DJ performance that ushered in 2020. Elba reportedly began his set right after One&Only Reethi Rah's new year countdown and continued on until the wee hours of the morning.
The performance made way for his fellow guests to dance the night away to the lively music he played for them. This isn't the actor's first set though. He's already wowed audiences with his spinning skills as he performed a headline set for the music festival Coachella in 2019.