Imagine a home built in a stunning valley that's surrounded by acres and acres of forested lands. Wouldn't that be such an ideal place to live in?
The architects from the firm Forte, Gimenes & Marcondes Ferraz (FGMF) certainly thought so. Thus, they built a modernist abode in one and christened it The Grid House ( or Casa Grelha). And now, the one of a kind property has been put on sale and is now up for grabs.
A Design That Addresses Needs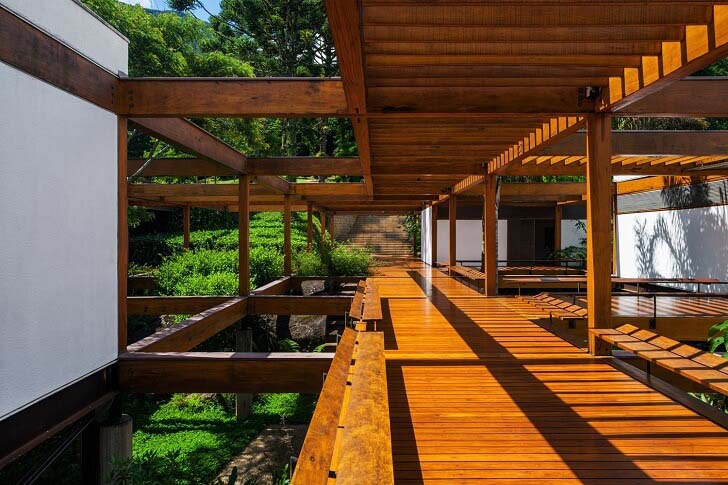 According to reports, the home, which was originally built in 2007, is currently on the market but with an undisclosed price. Whatever it is though, both nature and architecture lovers might both be willing to shell out the big bucks after getting a glimpse of the impressive structure.
True to its name, the house prominently features an actual grid structure that is made out of wood. The grids in this plan have modules measuring 18 feet x 18 feet x 9.8 feet (5.5 meters by 5.5 meters x 3 meters).
Some of these modules are made up of enclosed spaces while others are completely open and empty that trees down the garden actually cross the structure.
The Grid House came to be an answer to three primary concerns namely the desire to connect with the surrounding nature, the need for a single-story home, and to give residents some privacy. The architects also took note of the area's high humidity levels, which then led them to design the house off the ground.
One with the Land
In the end, the Brazilian creatives in designing a home that 'becomes the land'. This is evident in the blurred lines between the inside and the outside of the house as well as its position on the hill, which makes it look like it's growing from the soil itself.
What more, the materials used for several of its walls were actually sourced from the same area as well. And to prevent ending up with more than the desired amount of pillars in the 2,000 square meter structure, cor-ten steel is designed into each of the two modules.
Complete Amenities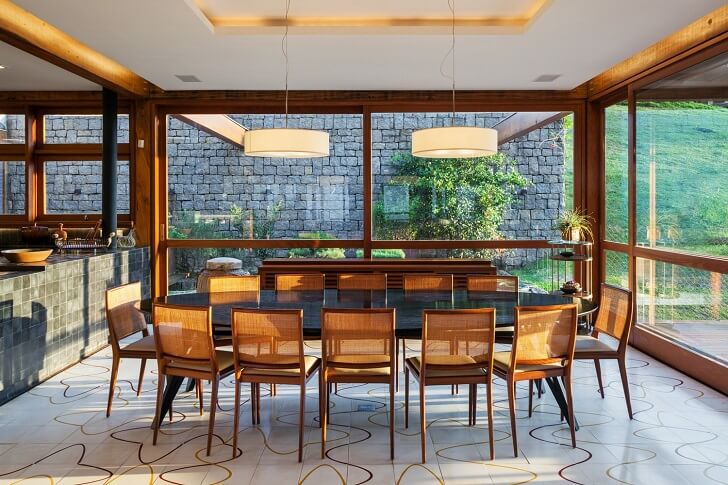 Despite its ambitious concept, the home is much like others of its kind. In fact, it also comes complete isolated modules, which serve as bedrooms for children, a guest room, and the owner's apartment. There are also designated areas dedicated to socializing and even washing.
Meanwhile, the home hosts service pavilions complete with features like a garage as well as living accommodations for housekeepers. Another noteworthy addition to the Grid House is its outdoor area dedicated to entertaining guests, which includes a sauna and a tennis court.