As summer takes a full swing in most parts of the world, plane tickets to exotic islands and vacation hubs are selling like hot cakes. After all, who wouldn't want to spend their days bathing in the sun while the warmth lasts?
You probably have prepared for that long-planned getaway to the beach – you already have saved enough, worked out to get the ultimate bod, and have booked accommodation for your trip.
Stars, too, get away from their stressful work to enjoy the blue waters and white sand, but unlike most of us, they can afford some of the world's most lavish hotels. Here are some of these:
ME Ibiza – Ibiza
When it comes to summer vacation, Ibiza is one of the hottest places to be found at. A lot of people have this Spanish island on their bucket list and there's no reason why it won't be included, it has one of the liveliest nightlife in the world.
However, the place is more than what comes to life when the sun sets – enter the scenic beaches that attract tourists easily, including Victoria's Secret Angel Alessandra Ambrosio.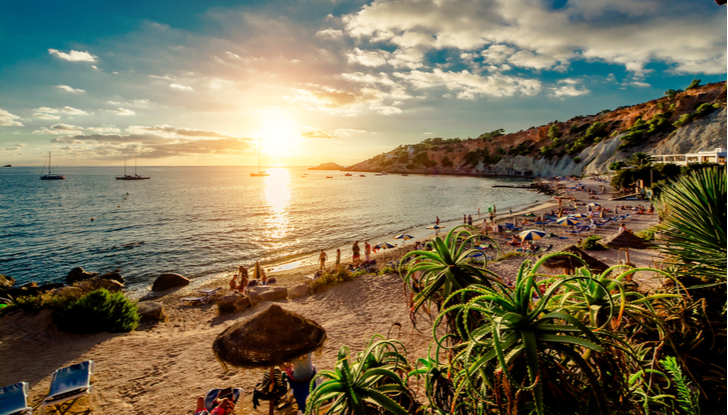 The stunner and her friends headed to the place in July last year after walking the runway in Paris for Lebanese designer Zuhair Murad's Autumn/Winter collection.
There she stayed at ME Ibiza at the eastern side of the isle and which boasts 205 rooms. "Desperate Housewives" star Eva Longoria also checked in at this place.
There's definitely a reason why celebrities are eyeing this place for their accommodation during their escapades in Spain. This luxury hotel has Michelin-starred small restaurant pop-ups and provides its own entertainment with the Radio Rooftop.
Italy
Despite her hectic schedule, juggling between her career and business, professional tennis player Serena Williams allots ample time for her family.
Last year, she, husband Alexis Ohanian, daughter Olympia, and dog Chip Rafael Nadal Ohanian took some time off work and headed to Erbusco, Italy.
There, they stayed in the very exclusive Espace Chenot L'Albereta, a five-star spa hotel that's quite the perfect place to be when you want to steer clear from paparazzi and the prying eyes of the public.
It was perfect for the family, especially for Williams since the hotel is known for prioritizing health and wellness.
Among the staff are doctors, therapists, osteopaths, and many others. This place is famous among A-listers and athletes because it is situated deep within the remote Bellavista Hills.
Greece
If you were invited to Prince Harry and Meghan Markle's wedding in May last year, chances are, you wouldn't miss it for the world.
Patrick J. Adams, who played Mike Ross in USA Network's legal drama series "Suits" opposite the Duchess of Sussex's former character Rachel Zane, and his wife "Pretty Little Liars" star Troian Bellisario immediately flew to Mykonos after the most-awaited wedding of their friend to the royalty.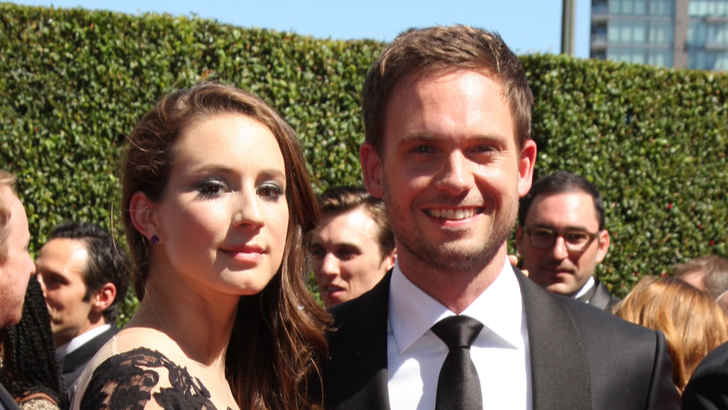 They checked in at Cavo Tagoo, one of the most popular among celebrities because of the magnificent view overlooking the Aegean Sea.
The spot boasts an infinity pool with floating sunbeds with price starting from $600 for low season and can soar up to more than $1,000 during peak season.
Kenya
If you are one with nature and want to have an extremely rare and up-close interaction with the wildlife, just follow television host Ellen DeGeneres and wife Portia de Rossi's itinerary, who headed out to Kenya in May last year.
Specifically, the couple went to the Giraffe Manor, which is located within a 12-acre land in Langata, Nairobi. The extraordinary place gained prominence because of the giraffes that visit the place in the morning and evening, hence, its name.
Iceland
You read this one right: Although technically most celebrities opt for warmer picturesque spots in the world, there are some who prefer to cool off in some of the most beautiful places, too.
Actress Rebel Wilson, for one, was untraditional as she went to the Nordic country for summer and fell in love in where she stayed at – The Retreat hotel in Blue Lagoon.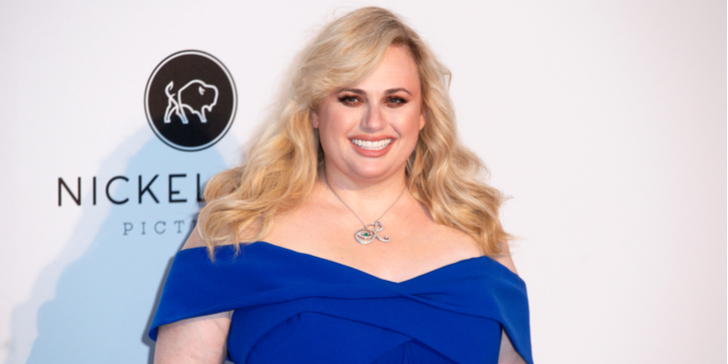 The blonde comedian couldn't keep her admiration for the place and shared the wonderful news on Instagram, although she pointed out that it was not at all a sponsored post.
Wilson's awe of the place is pretty much expected, what with the luxury hotel's price of more than $1,200 per night's stay. It has 62 suites that have a breathtaking view of the lava and guests are entitled to access the lagoon.