We all know that Nicole Kidman is married to Kieth Urban and the couple has a lovely family home in the United States.
But did you know that the talented actress also owns a secret estate in her home country, Australia? In an exclusive interview with Vogue, Kidman gave a never-seen-before tour around her new multi-million farmhouse that had our jaws drop to the floor.
The Big Little Lies actress strolled around her expansive estate while answering Vogue's popular 73 Questions, a highly successful video series that recently gave us an exclusive sneak peek into Kim Kardashian's private mansion as well.
But unlike KKW mogul's minimalistic abode, Nicole Kidman's farmhouse is every bit of an extravagant affair as we had all imagined.
A Getaway Home
While Nicole Kidman lives with Keith Urban, her husband in Nashville, she still makes sure to fly back home to Australia from time to time to visit family and friends.
According to sources, Nicole purchased a large 111-acre farmhouse-style property in 2008 for an astounding $6.5 million; this was long before she had even met Keith. Her mansion is located in Bunya Hill, Australia.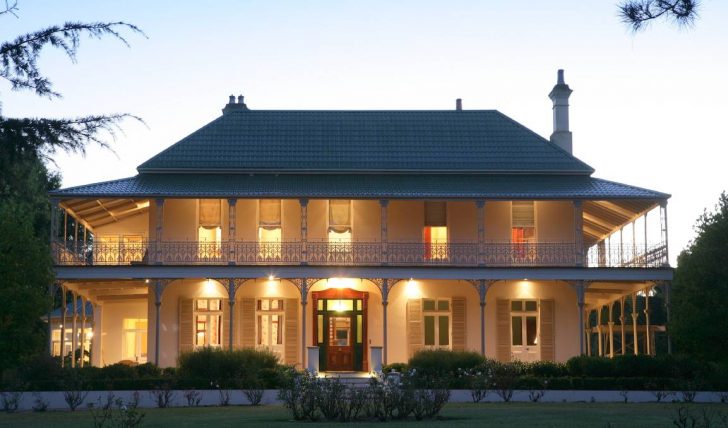 Not much has been known about Nicole's Australian home until a recent interview with Vogue where she walked us through the entire mansion while answering the 73 questions.
Walking through the front door leads straight into a modest foyer, with a traditional design that matches the overall theme of the house. Next to the entrance is a room with a pool table and other fun games. Nicole says that her family and friends often come over to hang out in her billiard room.
The Features
Next is a massive library featuring floor-to-ceiling wooden bookshelves attached to the walls, showcasing the actress' love for reading. And of course, no library is complete without a cozy couch, which in Kidman's case featured a pillow with an American flag to remind her of her other home back in the United States.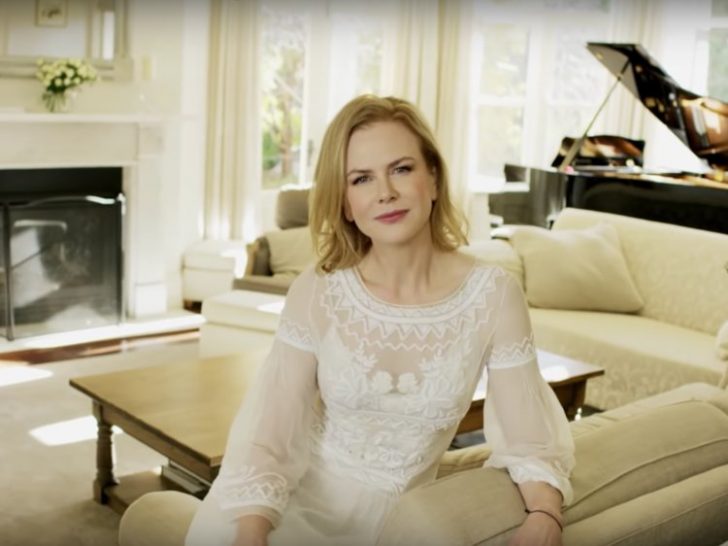 Meanwhile, her formal living room features a stunning grand piano and a comfortable sitting area in front of a fireplace to keep her warm during the winters.
Nicole's kitchen and dining room feature a wooden table suitable for eight people and another large fireplace for those holiday parties and family gatherings.
The children can also play with their plastic playsets that were neatly stacked up in a corner of the living room.
Private Orchard
Nicole then took her guest out in the back to show them a special stand-alone cottage that's meant for guests.
The actress said that she wants her guests to feel at home, so she opted for an isolated cabin where they can rest comfortably.
The cottage also features a small kitchen where her guests can prepare their own meals without feeling uncomfortable.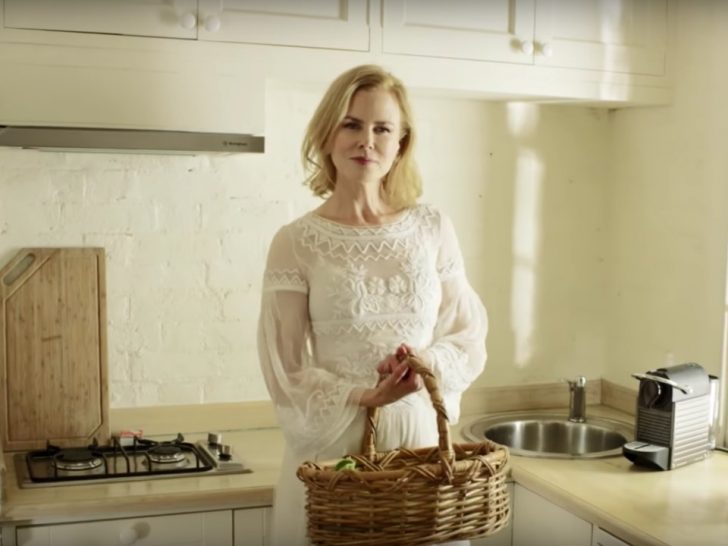 Despite the size of her multi-million mansion, Nicole's estate is abound with simplicity and minimalism. She opted for simple tools instead of fancy appliances in the kitchen.
Moreover, Nicole has access to her own orchard where she can grow fruits and vegetables to cook with. Nicole explains she often makes fruit jam from the fresh fruits from her garden.
Happy Cows
Then, Nicole showed around her favorite part of the property: the farm, which is home to Nicole's beloved black Angus cows.
The actress enjoys hanging around with her animals in the farmland because of the fresh air, the evergreen scenery, her fruits and the beauty of nature.
Most of all, it gives her an inner sense of peace and tranquility that she often craves on a vacation. Whenever she needs to take a break, Nicole heads to Australia and stay at her farmhouse. The mansion is the perfect getaway home for her family and kids.