Vacation doesn't come by easily for average workers, who struggle to make ends meet at the current rate of the increase in the cost of living. While we work day in and day out to save for our retirement, bring food to the table, and sustain our kids' education, there are some lucky enough to be born with a silver spoon in their mouths or others are simply earning big from the industry they are in.
But we all have one thing in common: we all need to relax and rest from time to time to avoid burnout, one of the alarming issues employees face nowadays.
A-Listers' Paradise
We are not cavemen not to know that we can resort to taking some time off our jobs for a much-needed vacation. While some find comfort in their homes, also dubbed as staycation, others are willing to shell out tons of cash just to have the ultimate stress-free getaway.
For the rich and the famous, peace and tranquility cost a fortune. One of the most celeb-approved destinations is the Maldives, a tropical nation in the Indian Ocean.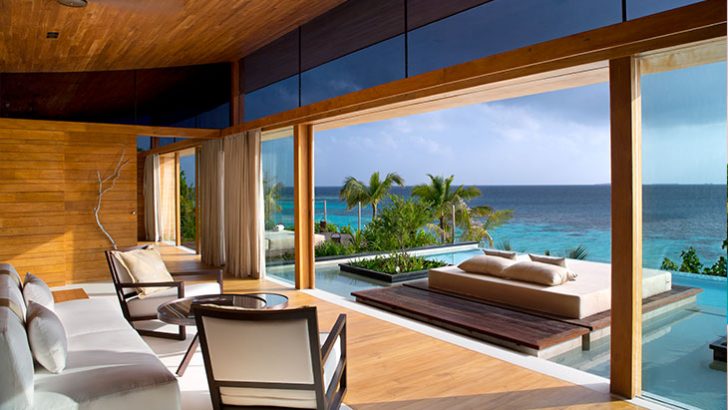 It is no surprise when celebrities spend thousands of dollars just to be away for a while from the limelight and the buzz of the press, which is why most stars opt for highly secluded islands in the Maldives.
Coco Prive is a hit among big names, including couple Sophie Turner and Joe Jonas, because of its high regard for privacy, which means guests, A-listers or not, can relax without thinking someone's snapping pictures of them.
$45,000 per Night
But because islands in the Maldives are known for being picturesque and their luxurious offerings, it is only logical to assume that staying at Coco Prive costs an arm and a leg. If you are curious about how much your stay will set you back, you need to have around $45,000 to spare – and that's only if you're planning to spend one night at the posh resort.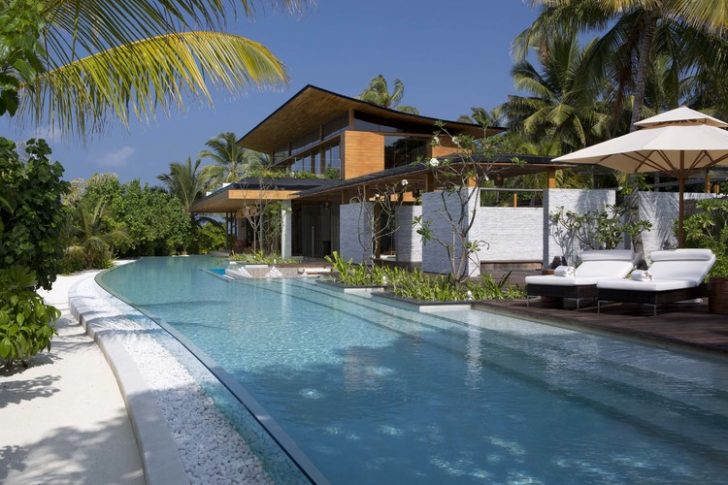 Don't scoff at the price because it is a dreamy destination that is complete with world-class amenities. Coco Prive is relatively small in comparison with other Maldivian islands as it only spans $13,000 sq ft that contains five villas and main residence, which means it is ideal for a small group.
A Guz Wilkinson Design
If you are familiar with his work especially with his trademark overhangs, you would notice that it is a Guz Wilkinson design in one glance. His architectural specialty is perfectly executed in this residence with the combination of Asian features and detailed craftsmanship to the villas balancing the awe of the paradise outdoors.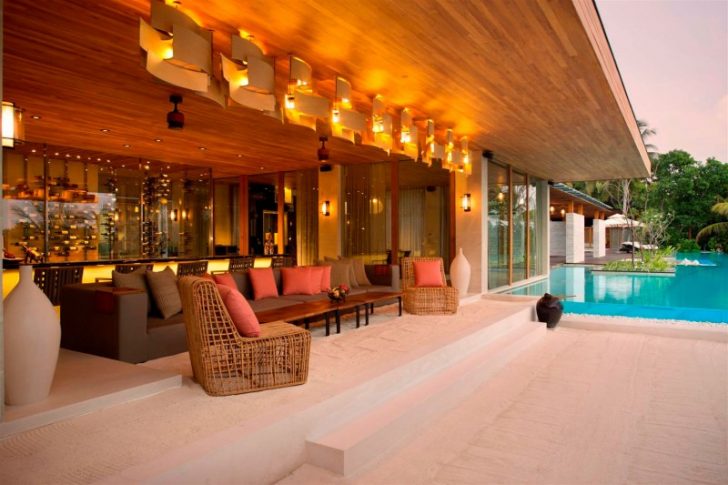 The layout of the house is staggered, meaning one floor is slightly higher by a few steps than the other, but this minute altitude will make you feel elevated than the rest of the island.
Aside from that, this main residence is also surrounded by an infinity pool and a colorful garden. There is also the utilization of driftwoods that were carved into dolphins and also lounging areas that are situated in the middle of the pool.
The warmth and lightness of their wooden interior suitably contrast the cool stunning view of the ocean that seems endless as it blends perfectly with the clear blue skies that you can see even from inside the house, thanks to the floor-to-ceiling windows that provide ample lighting for the days you need some vitamin D but don't want to go outside. If it is too bright for you, curtains are adjustable from an iPad, too. You can also adjust temperature and sound systems through the iPad.