Given its long history of being the home and playground of Hollywood's brightest stars, the state of California boasts having a collection of houses that come complete with fascinating stories about its former residents.
One such property is a Sherman Oaks estate, which is currently listed for $5.475 million. Find out what intriguing stories come with that price tag.
Famous Resident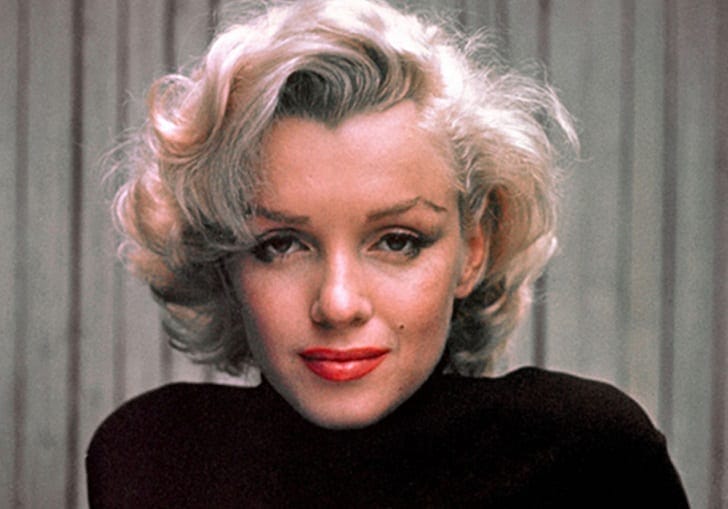 The secluded estate was once the home of jazz musician and bandleader Ray Anthony back in the '50s. For the unfamiliar, the now-98-year-old artist was a member of the swing dance band Glenn Miller Orchestra and is currently its last surviving member.
Anthony acquired the Spanish-style property for $40,000, a small sum compared to what it's going for today.
Aside from his career in music, Anthony is also remembered for having an alleged affair with the late Marilyn Monroe. Rumor has it that the iconic actress even lived with him in the home for some time.
However, Anthony has gone on record in 2018 to deny that he and Monroe were romantically linked.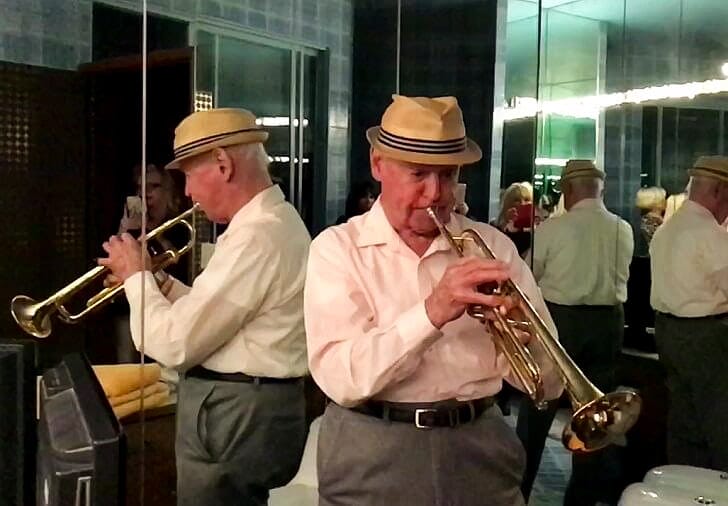 The house is also known for being the site of a star-studded party Anthony threw for the 'Gentlemen Prefer Blondes' actress in 1952. Its reputation for hosting famous people doesn't end there though.
Over the years, the home has also welcomed the likes of musician and record producer Quincy Jones, Kiss singer Gene Simmons, and movie star Sharon Stone.
Traditional Style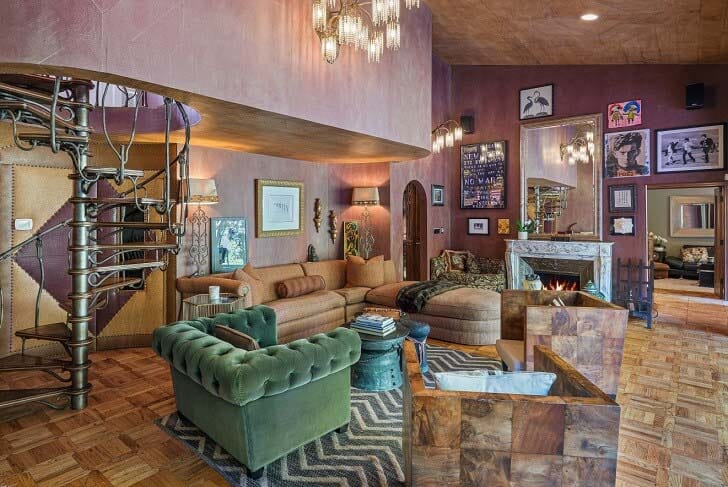 Its storied and glitzy past is certainly a contrast to the residence's relatively unassuming architecture. Built in the traditional style, the compound houses the main home and a guest's quarters.
Sitting on over a half-acre land plot, the estate has a classic stucco exterior paired with roof tiles made of red terra-cotta. Inside, it features wooden cabinetry complemented by an earth tone color scheme in the living room.
The living space is also site to a decorated bar area and lavender-painted walls.
The upper floor is accessed through a spiral metal staircase that would lead you to the main suite and the two guest bedrooms above. Meanwhile, glass walls lead you to the brick patio outside where the pool is also located.
The estate is appropriately described to be beaming with 'character and charm'. Adam Glick, who holds the listing, also notes how you can feel the energy and stories of the home as soon as you enter it.