There's plenty of reasons the rich love yachts, especially the ultra-luxurious ones. What better way to cruise the waters while basking at the scenic sight than in an uber-comfortable, lavish ride, right?
This is why they await the yearly shows that showcase the best and the most promising water mobiles all over the world, all with unique features that you will usually spot in a posh hotel or grand mansion, which are understandably worth millions of dollars.
Majesty 140
Recently, an expensive line-up appeared at this year's Fort Lauderdale International Boat Show, dubbed as the biggest of its kind, in South Florida. There were many yachts that can captivate any onlooker, but the best is Majesty 140, which reigned supreme against other magnificent beasts.
Perhaps it's in the name: it wouldn't be called Majesty if it's not majestic, right? The truth is, its magnificence transcends more than its apt name.
The boat earned the award Best in Show, winning against other competitors during the five-day event that sought to attract over 100,000 attendees. This Dubai, UAE-made beast screams opulence, which is perhaps why it was bought for a whopping $20 million on the last day.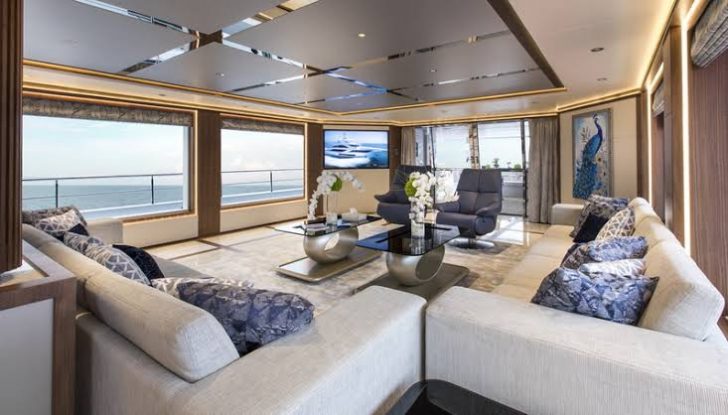 Majesty 140, which was manufactured by Gulf Craft, is certainly not the biggest among the bunch – the 311-ft Madsummer holds that award – but it undoubtedly is the grandest.
However, this wasn't the first time the unrivaled boat appeared on the horizon. Last year at the Dubai International Boat Show, many were impressed of it, so much so that four units were sold, reports say.
Lavish Amenities
Interestingly, the Majesty 140 only has three decks but is packed with luxurious amenities. In short, its built and features made up for its size.
Both sides of the primary deck offer a beachfront deck, while there's a Jacuzzi on the upper deck. What's more impressive is its interior, designed by Italian team Cristiano Gatto that is not new on the craft since the group had beautified over 200 vessels around the globe.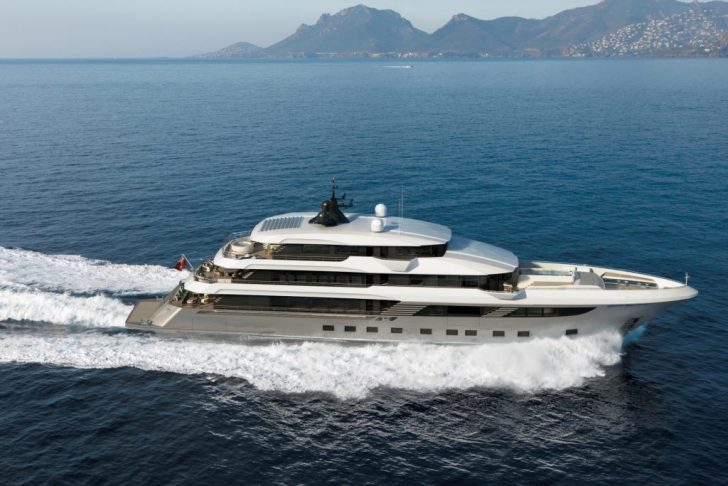 The team was also responsible for Majesty 175, which was said to be unveiled before 2019 ends.
Meanwhile, the Majesty 140 has five rooms with the master at the main deck. The owner's nook has a balcony, perfect for the unobstructed scenic view, a decent walk-in closet, and a bathtub.
Relaxing – this is how you can describe your stay inside the boat. You'll find the harmonious blend of crystal door knobs, Italian leather, and marble pleasing and which certainly exudes class. To prove just how luxurious its interior is, it snatched a World Yachts Trophies as Best Interior Design last Cannes Yachting Festival.
Other Beautiful Yachts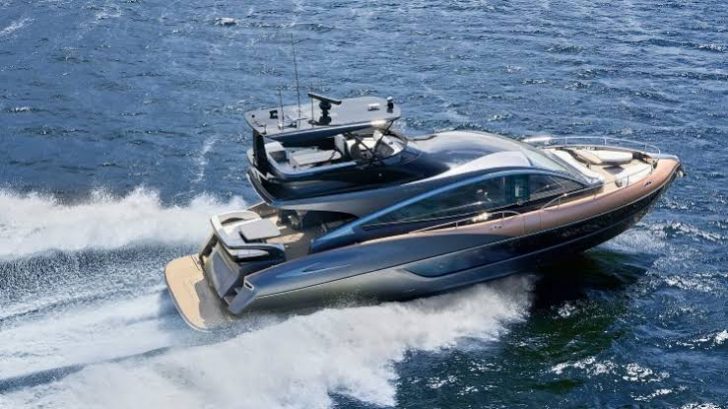 Apart from the Majesty 140, there are tons of other head-turners during the Fort Lauderdale show, one of which was the Lexus LY 650.
Think about the car manufacturer's sleek design in its automobiles transferred to a boat. The modernistic design of the yacht will require a double look since you might be confused if it's actually a car or a water vehicle