Rob Lowe and Sheryl Berkoff have been married for almost three decades now, and although the couple is going strong, they never shy away from admitting that there are unforeseen struggles in marriage. That, however, is the story of another day.
For now, the greatest challenge in the lives of these two is the sale of their mansion in Montecito. The home was first listed back in 2018 (June) for $47 million, with the listing being held by Sotheby's International Realty.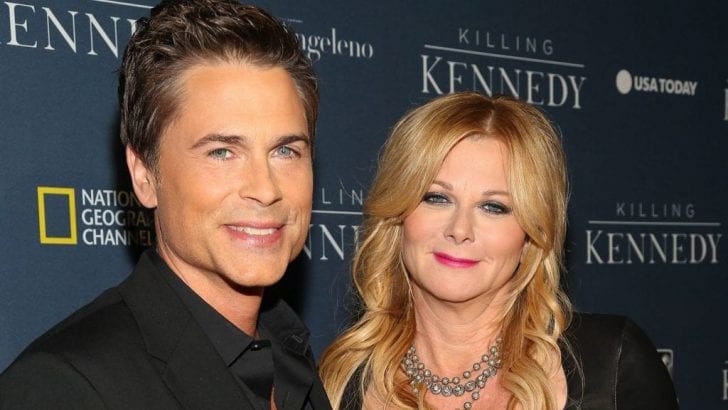 Nothing Doing, One Year Later
Unfortunately, a year after being put up for sale, the house is still in Rob Lowe's hands, necessitating a price cut if the actor is to have any hope of having the property sold.
This time around, the mansion is going for $42.5 million, with new agents being tasked with the sale. The Agency's Eric Haskell and Compass' Luke Ebbin are spearheading the process, with Rob Lowe and Sheryl being nothing but hopeful.
You do know that Montecito is a celebrity hub, right? The neighborhood has been christened the "secluded paradise of celebrity homes", and rightly so.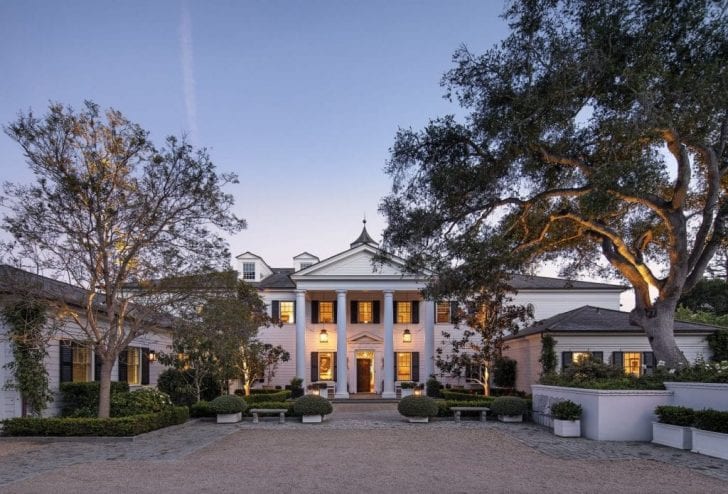 Oprah Winfrey may just be the most popular of all, but she's got some stellar company in Ellen DeGeneres, former VP Al Gore, and many other famous faces. So who wouldn't want to live here?
Just in case popular neighbors don't excite you, how about the fact that 20 rooms make up the house? And that's 20 rooms sitting on 3.4 acres, with stunning views of the Pacific.
Picture this; it's a quiet evening, and you're spending it with your partner, watching the sun set beyond the ocean. What could be more romantic than that?
They Don't Need the Space
You must be so impressed with the place that you're wondering why Lowe and Berkoff are this desperate to let the house go, right?
They must have anticipated this, with the 54-year-old actor admitting that since their kids (two sons) are all grown up and out venturing on their own, the no longer need all that space. If you were them, you'd probably be thinking in the same direction too.
Of the rooms in the estate, six of them are bedrooms while eleven are bathrooms. The house also boasts eleven fireplaces, with nine of them being in the house, and two being out in the compound.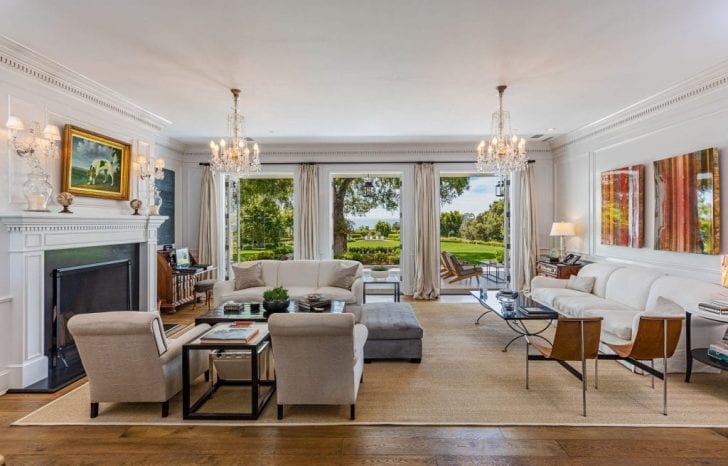 Two kitchens are more than enough for all the cooking you might need, and they are supplemented by several dining rooms. As it seems, nothing comes singly in this house seeing as even the living rooms come in a package.
For music lovers, there's a piano for your pleasures. It could be where you go to wind up after a long day at the home office, or do you prefer heading to the wine cellar and getting yourself an exotic bottle?
You could even choose to do both in sequence, or watch a blockbuster at the screen room. Needless to say, there could hardly be a dull moment in this house.
As for the interior design, Lowe had it designed to spark memories of his childhood, but considering not everyone is privy to this small detail, you'd just assume that the house is randomly unique. And unique is attractive, right?