Technology is all around us – what with its advancement, proliferation is a no-brainer. Self-driving cars are unbelievably a reality, although it is still widely debated. Robots are able to do our job and, most of the time, so much more than our capacity.
Artificial intelligence made it possible for Alexa and Siri to happen that aid us on a daily basis. These are just a few of the most used inventions nowadays, but did you know some innovations can also be incorporated in houses?
Smart Oven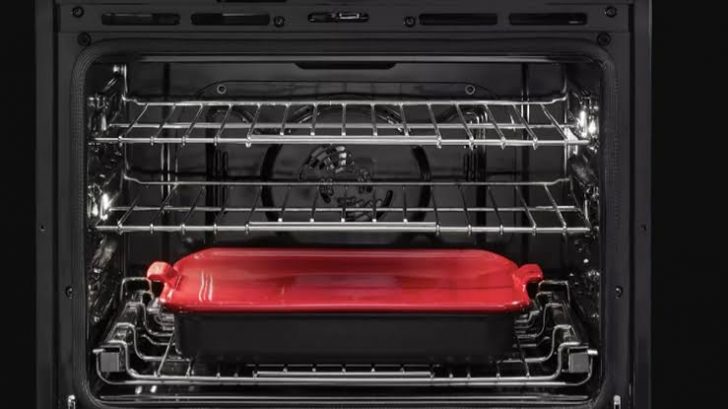 If there are smart TVs and smartphones, then there's also a smart oven – one is available in the market from Kitchen Aid. This appliance is heaven-sent for those who are not blessed with the talent to bake or cook but have the dedication and determination to keep doing it.
It practically does all the cooking on your behalf. Its interface acts as a touch-screen monitor which you can use to connect to your phone, which is handy when you need to focus on other things and still want to monitor what you've put in the oven.
Futuristic Wall
If only you could change wallpaper in an instant whenever you feel like it, then you'd do it, we bet. Do you have those days when you realize you just don't want the bright yellow sunflower design you chose for your room? Then say no more.
Thanks to technology, the walls of your nook can change depending on your mood. Wall allows you to customize the sides of your room that could also base the colors on the weather or the décor.
It is composed of rotating colorful blocks, as well as black and white sides. These could even be personalized to spell words, perfect when you have a surprise party for someone.
See-Through Television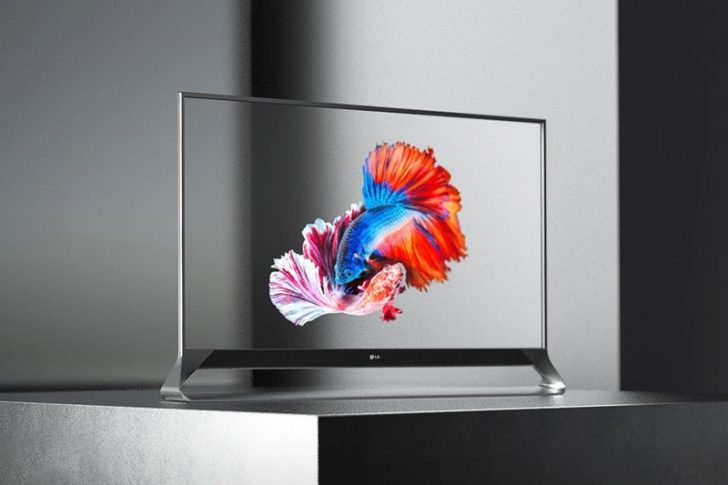 Yep, TVs usually don't blend in nicely to living rooms and bedrooms because it mostly comes in black. Now that bigger monitors seem to dominate houses, it is hard to think of ways to hide these when not in use.
If you're willing to pay more than the typical price, you can opt for a transparent one that perfectly camouflages with the wall once you're done watching. If you have a big screen, you can put a painting or a family picture behind it so when you turn it off, the framed piece will appear.
High-Tech Door Handle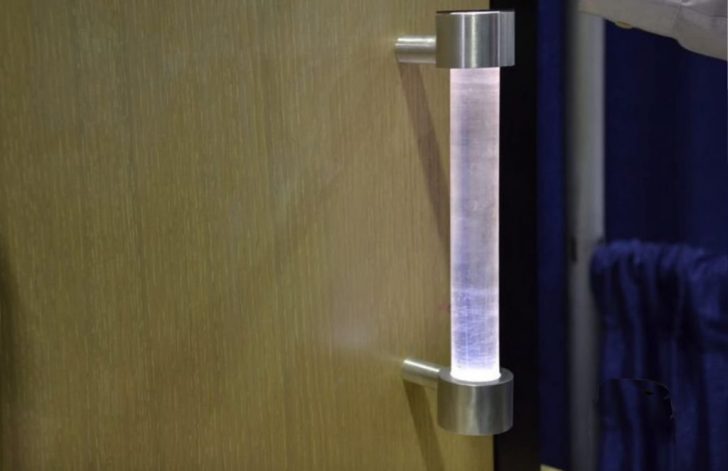 Germophobe would be delighted to know that there's a door handle that sterilizes itself. This is most useful in public places since there are a lot of people, but others have chosen to install it in their houses, too, to avoid diseases from spreading. Germs can be found everywhere and so it is easy to contract sickness so as a precaution, some use this high-tech door handle.
Coffee Table Monitor
A coffee table monitor is a great icebreaker for guests. It could also be a distraction for the kids since it is basically a big touch screen, like a giant tablet, in your living room. What's more, you can use it too when you need to finish work.