There's a good reason professional boxer Floyd Mayweather Jr. calls himself Money – one, he is good at making dollars and second, he knows how to spend it.
At 42, the athlete has earned more than $1 billion throughout his 21 years in the industry and that's just the prize money. He also made incredible cash on lucrative deals and his businesses. But he is also known for his ridiculous spending habits.
Watch – $18 million
We all know how much men love their watch but there's nothing more extravagant than Floyd's whose accessory came with an $18-million price tag.
The watch, dubbed as The Billionaire, is one of a kind and was from Jacob & Co. It's hard to miss this 280-carat diamond accessory because you will see it sparkle from a mile. Could you imagine ever buying apiece when you could instead buy several houses?
Shoes and Underwear – $6,500
Floyd seems to not be a fan of laundry because he reportedly buys new underwear every time he changes. Unsustainable but he has money – this totaled $6,500 annually. What's more, he follows the same routine with sneakers: he allegedly disposes of every pair he wore once.
iPod Case – $50,000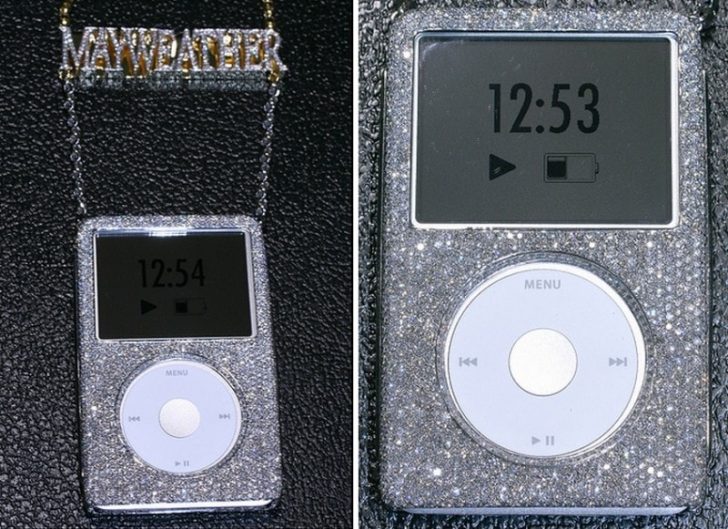 For the boxer, nothing is luxurious enough. There's not a doubt that he is a fan of music that's why he has an iPod, which he probably uses when he's not training for multi-million boxing fights. So, it's only logical to protect your belongings.
However, things can get out of hand for Floyd – in 2010, he spent $50,000 just for a bejeweled case, which means he literally shelled out more for the case than the actual music player itself.
Tickets to His Fight – $605,000
Whenever Floyd is involved in a boxing match, expect the ticket prices to soar. He loves to impress the crowd and this may be the reason he likes his friends to watch live.
Back in 2013, he splashed $605,000 just so his pals can watch ringside as he beat Canelo Alvarez. The insane amount didn't even dent his massive fortune because he went home with $41.5 million for that fight alone.
Golf Cart – $20,000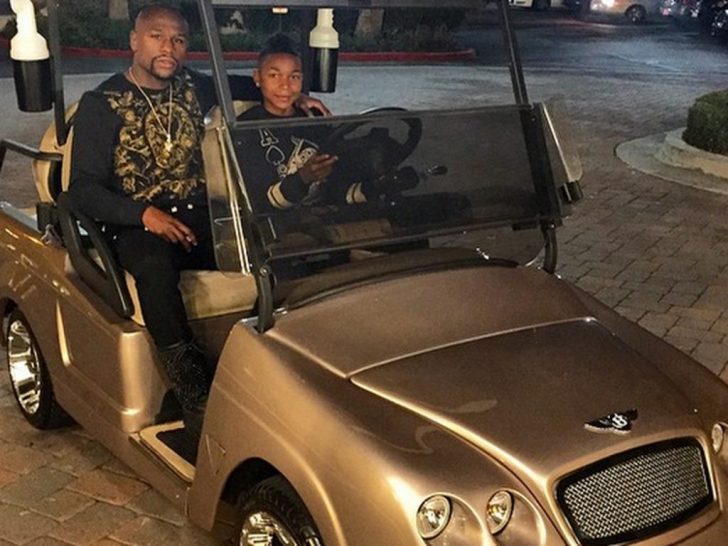 Floyd, who is also called Pretty Boy, also graciously spends for his family. In fact, he got his son a gold Bentley golf cart that was reportedly worth $200,000 during Koraun's 15th birthday. When the boy turned 16, the father gave him a Mercedes C-Class Coupe with a giant silver bow on the hood.
Meal and Cut – $1,000
Floyd is not just generous to his kids, but also to the people around him, especially if he liked their service. According to reports, Floyd pays his chef, Quiana Jeffries, $1,000 per meal she cooks and prepares for the boxer.
The same goes for his barber, Jackie Starr, who also pockets a thousand dollars every time the celebrity goes in for a cut.
Jewelry – $5.3 million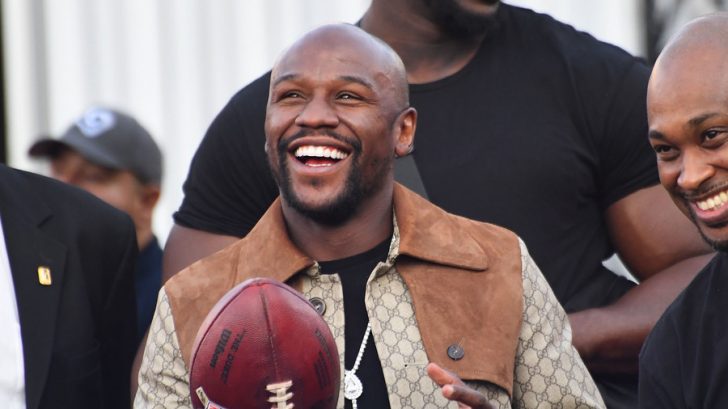 Floyd adores bling and with earnings as huge as his, you won't need to worry about spending tons of money on accessories.
In fact, he doesn't even care about shopping sprees as what he did in a Beverly Hills jewelry shop where he shelled out $5.3 million.