Yacht fanatics would know that one of the most coveted vessels is that of Paul Allen's, which easily stands out from the already competitive market. In this era when ships are made to offer something fresh, beautiful, and functional, the late Microsoft founder's superyacht arguably beats others.
When he died last year after a bout with cancer, his unique pieces were liquidated. This means that the mega-boat we're talking about is now up for grabs.
Fond of Parties
Paul's avid fans would know that he was adventurous and quite the explorer, traveling around with his superyacht that stuns at 414 feet. Dubbed as the Octopus, this vessel wasn't just boarded by the entrepreneur – he was known for having A-lister guests when he hosted a party in France during the Cannes International Film Festival.
Attendees include model Karlie Kloss, director George Lucas, and musician Mick Jagger.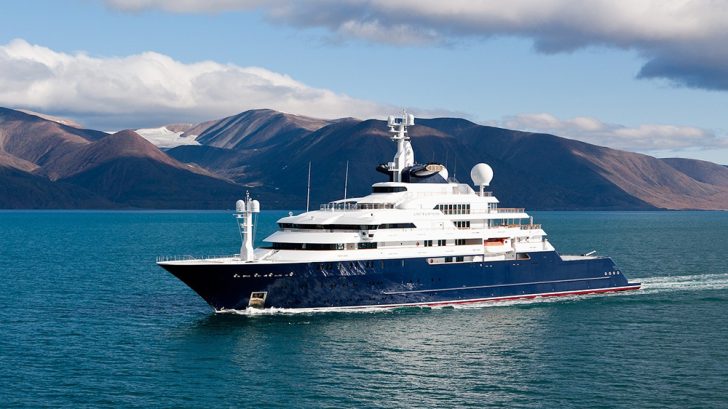 Paul had the megayacht made for $200 million and now, it could be yours for a whopping $325 million.
Octopus was built by Lurrsen and set sail in 2003 – at the time, it held onto the title as the world's biggest, however, the crown was immediately snatched by other vessels. Sad to say, it wasn't able to join the top 10 nowadays, but it still is one impressive boat.
The superyacht, which was refitted this year, has eight decks, each containing lavish amenities.
The massive ship has two helipads and a spacious storage space that can fit a big SUV, a pair of submersibles, and seven tenders. It also houses a submarine called Pagoo that can take 10 people including crew underwater for eight hours for as deep as 1,000 feet.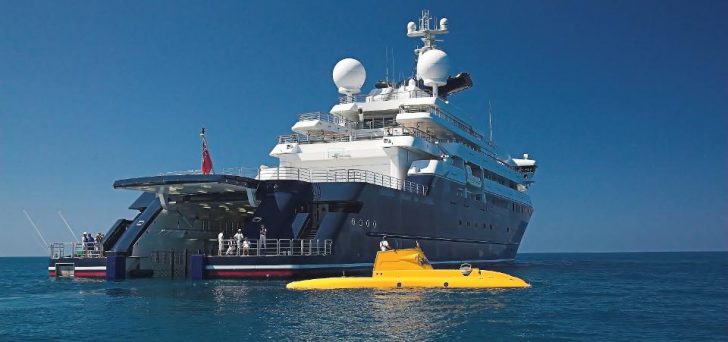 Spacious Yacht
There are 13 cabins for 26 guests and 30 crew cabins for 63 staffers, which clearly shows just how big the ship really is. The guest to crew ratio of Octopus is 1:2.5, in comparison, Anthem of the Seas by the Royal Caribbean is 1:0.31.
According to brokerage Burgess, the yacht has been through different locations around the globe, including Turkey, London, the Philippines, Antarctica, Hong Kong, and Argentina.
Apart from travel, the superyacht is obviously meant to accommodate guests, evident by the number of parties Paul hosted at the vessel.
Its sleek exterior is as aesthetically pleasing as its interior that was designed by Jonathan Quinn Barnett, and together, there's a harmonious theme of modern and nautical vibe at the same time. There's a huge pool onboard that can become a dancefloor, thanks to a retractable glass technology.
Interestingly, there's also a superb recording studio on board, which reflects Paul's love of music. In fact, musicians Usher, Bono, and Johnny Cash have all recorded in the yacht. But the best deck is the one solely dedicated to the owner – it has a dining area, a Jacuzzi, and a lounge with a bar.
Missions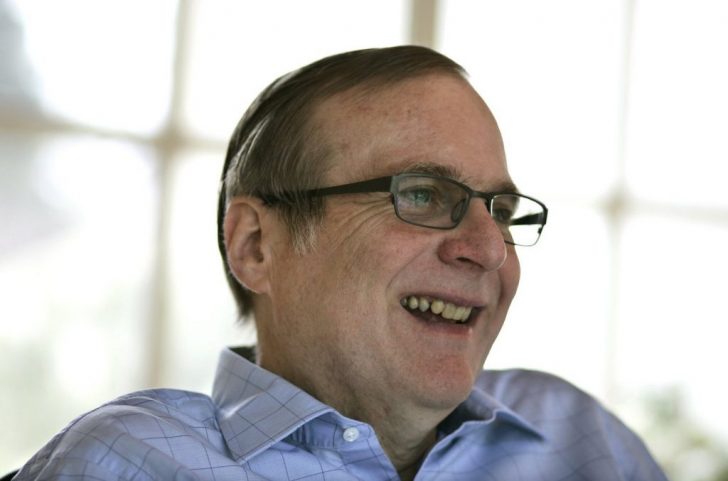 Octopus is more than just its posh amenities, it is also laudable for its help in several missions, proving Paul's interest in exploration. His yacht was instrumental in locating the U.S.S Lexington, U.S.S. Indianapolis, and Japanese ship Musashi.