A lucky buyer now gets to call this historical piece of real estate property and gorgeous views of the ocean their home. Known as Land's End, this oceanfront property located in Newport, Rhode Island has history and design touches of Pulitzer-winning novelist Edith Wharton, who lived there with her husband at that time, Edward Robbins Wharton, in the late 1800s.
The home went up on the market last spring with a price tag of $11.7 million. However, the current owners were able to sell it to their friends for a much lower price of $8.6 million, according to The Wall Street Journal.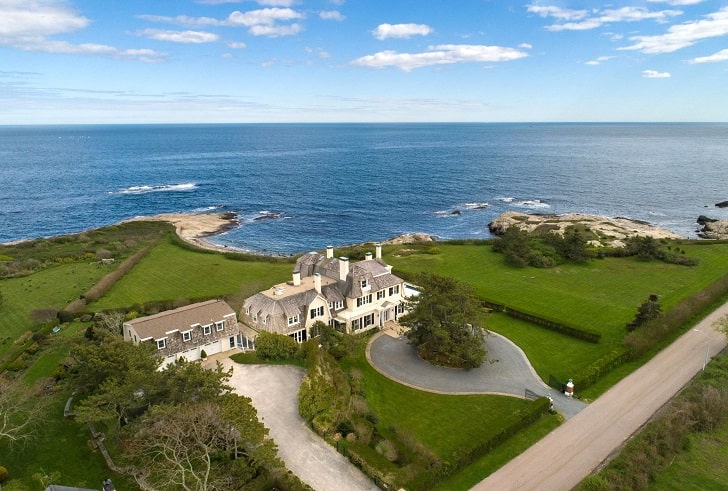 Located within the vast 5.6 acres of land is the 11,000 square-foot main house, which was built back to the 1800s. Much of the historic details of the home remains, like the stone bench in the entry hall and the original moldings. Although, it has gone through some renovations and redesigns through the decades especially under Wharton's ownership.
The mansion's living room parlor features buttercream walls, a grand wood-burning fireplace, and floor-to-ceiling French doors that lead to magnificent unobstructed views of the ocean.
The classy design continues to the formal dining room. The floors are made of parquet hardwood while the ceiling is painted a unique peach color. There is even a room where they could cut flowers that were picked from the garden. The palatial home is built with 9 bedrooms and a saltwater pool at the property's outdoor space.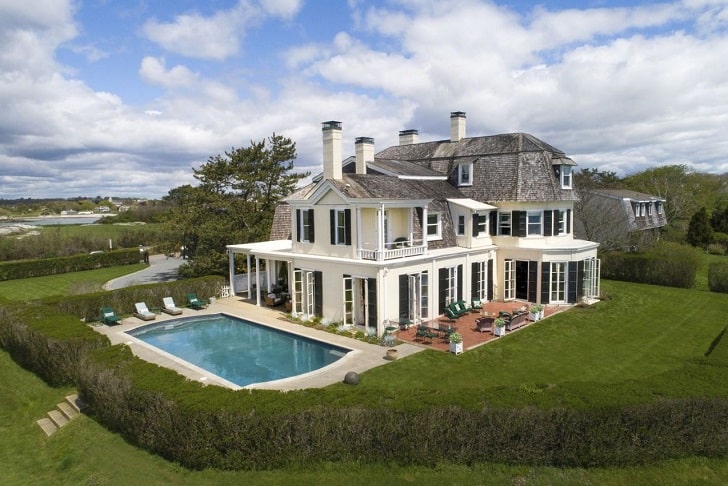 The Whartons acquired the home for roughly $80,000 in 1893. When you convert it to today's currency value, that would probably be around $2.3 million. Wharton was very particular with the decor and architecture of her home and didn't like it to be too lavish.
In an autobiography she wrote, she revealed that she shared this taste and dislike of sumptuary excesses with their friend, Ogden Codman Jr. Together, they altered the interiors so that it would be simpler and more architectural. This big renovation project influenced her first book, The Decoration of Houses, which she co-wrote with Codman.
Part of the changes that they made to the interior was stripping out the existing Louis XVI carvings and paneling. The Louis XVI style is known for its elegance and grandeur.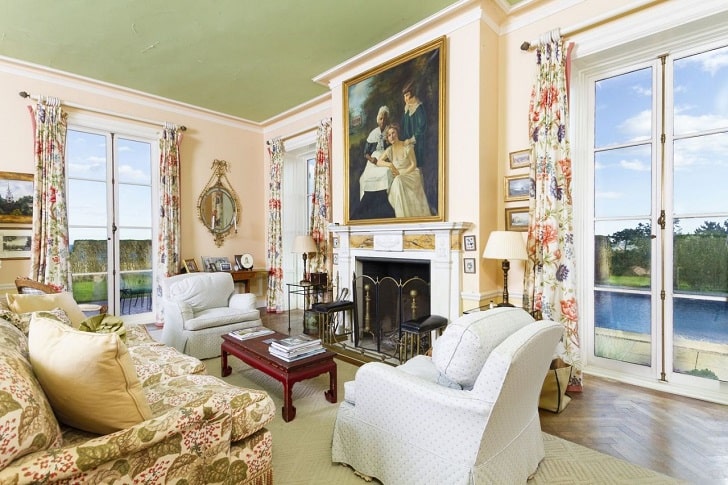 Edith Wharton is an American novelist, playwright, and designer whose literary works include The Age of Innocence.
As someone who was part of the upper-class New York "aristocracy", she used her insider knowledge to write realistic portrayals of the lives and morals of those who lived in the Gilded Age, an era of rapid economic growth in the Northern and Western United States sometime during the 1870s to the 1900s. She was awarded the Pulitzer Prize for Literature and was the first woman to do so. Wharton was also inducted into the National Women's Hall of Fame in 1996.